Commitment Profile
Marcus Paints a Pretty Picture By Committing to Bucknell
by Rhiannon Potkey, 6 October 2020
Caroline Marcus discovered a new passion outside of tennis during the coronavirus pandemic.
During quarantine in the New Orleans area, Marcus went to a lake house her family shares to live with her cousins for a few months. Her cousins are interested in art, and Marcus decided to try painting.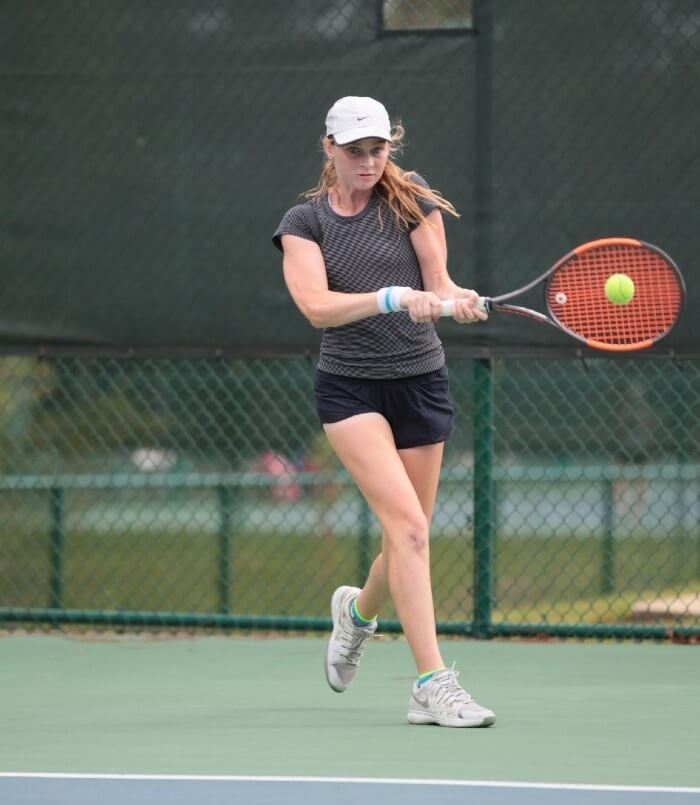 Senior Caroline Marcus Has Committed to Bucknell
She realized she had some talent, and her creative side began to flourish.
"I really like expressing different messages through my art and being able to define my style of art," Marcus said. "I like to find out what I really like to do and what I want people to think about when they see my art."
Marcus' art became a topic of conversation during her recruiting process. The three-star senior took part in the Donovan Tennis virtual showcase this summer, and connected with Bucknell head coach Tammy Cecchini.
Although she knew nothing about the Lewisburg, Pennsylvania school before the showcase, Marcus was very intrigued by the end. She learned about Bucknell's new $50 million building for the Freeman College of Management and the Department of Art & Art History, and what Cecchini looks for in potential players.
"She reached out to me and she seemed interested not just in my tennis but in my new passion for art and my family business," said Marcus, who committed to Bucknell last month. "The relationship with her just took off from the start and just kept getting stronger and stronger."