Commitment Profile
Kersten Follows Coach's Lead, Pursues Air Force Opportunity
by Rhiannon Potkey, 15 October 2020
Arjun Kersten trusted his high school coach's intentions when it came to his future.
Plano West Senior High coach Morgen Walker approached Kersten at a practice and gave him the contact information for the Air Force Academy. Walker had emailed Air Force head coach Dan Oosterhous to let him know about Kersten.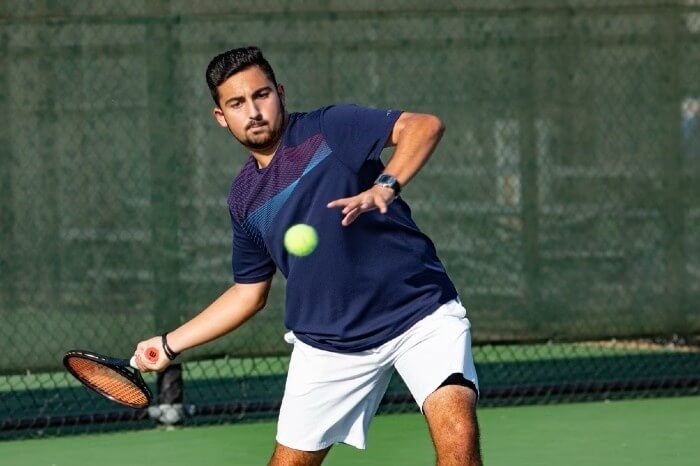 Four-Star Senior Arjun Kersten Has Committed to Air Force
© Contributed Photo
Walker believed Kersten was suited for the military environment and could live up to the high standards required.
"He thought it would be a good step for me to improve my game and show my leadership as a person," Kersten said. "He told me it would be a good life decision, not just for tennis or academics, but as a lifestyle as well."
Kersten spoke with Oosterhous shortly after getting the message. He arranged a visit to Air Force in February before the coronavirus pandemic shut down in-person recruiting. The four-star senior from Texas liked what he saw in Colorado Springs, and committed to the Falcons.
"Just being around the coaches and the campus gave me a really good overball vibe," Kersten said. "I just had a feeling when I was there and loved it."
Kersten has family history in the military. His dad served in the Navy, his uncle was a Marine and his grandfather fought in the war.
"It was something that wasn't foreign to me," Kersten said. "I think a lot of people say nowadays that the military is not really something people want to get into. I had a more open mind about it going through the process. Getting to know what it entails and everything made me realize it was something I'd be willing and love to do."