Commitment Profile
Blue Chip Sophie Williams Commits To Florida
by Rhiannon Potkey, 26 October 2020
Many recruits make their college commitment a few days after visiting a campus. Sophie Williams did just the opposite.
The blue chip junior from Charleston, South Carolina committed to the University of Florida a few days before she toured the school on her own. The NCAA isn't allowing official visits in Division I through at least the end of the year.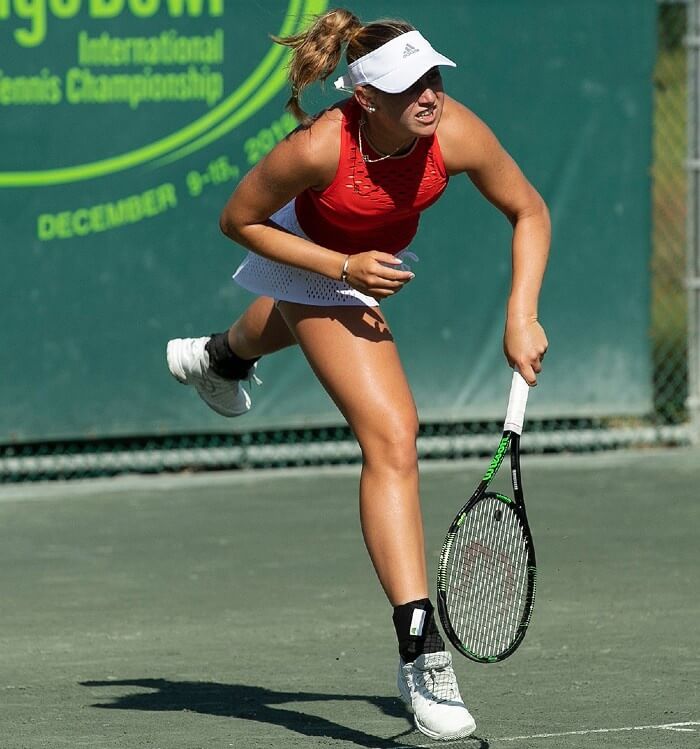 Blue Chip Sophie Williams Has Committed to Florida
© Neal Trousdale
"I am driving to Florida now for a tournament, so we just said let's just go to Gainesville and check it out,'" Williams said last Thursday. "I really liked it. It would not have been good if I didn't. But I already had an idea I would like it, and knew it was the type of environment I wanted to be around."
Williams was considering several schools, including SMU, Vanderbilt, LSU and the University of Southern California. But she felt something different when it came to Florida.
"Once they offered, I knew this is where I wanted to be," she said. "I had a couple of offers before then and I was happy, but it was not like this happy. I was so excited."
Williams has known Florida assistant coach Lauren Embree since she was 12, and grew closer to head coach Roland Thornqvist as the recruiting process played out. Her grandparents have a condo in Naples, so she's spent a lot of time in the state training the last few years.
"I just felt like Florida had the most to offer for my development in college and what I could do for their team," said Williams, who plans to enroll in 2022. "It's also the perfect amount of distance from home. Close enough where my parents can come, but a little out of the way."