Special from
Zoo Tennis
With a drought of International Tennis Federation Junior Circuit competitive opportunities this year, blue chip senior Sarah Hamner knows the truth of the old saying "when it rains, it pours."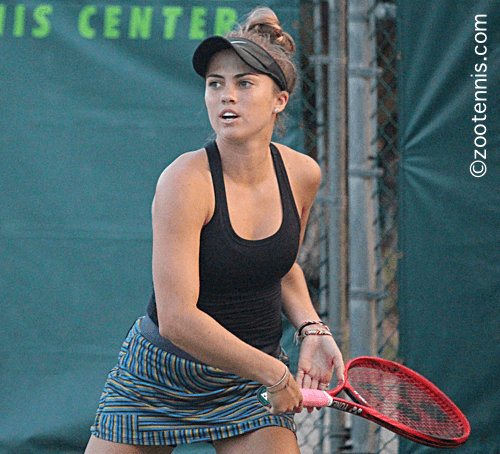 Blue Chip Sarah Hamner Has Committed to South Carolina
© Zoo Tennis
After many months without a chance to compete in junior tournaments, Hamner just completed a two-week stretch of 16 singles and six doubles matches in 14 days, reaching both finals at the Orlando ITF Grade 4, then winning the singles title at the following week's tournament in Daytona Beach, after qualifying in both.
The 17-year-old from Florida, who recently signed with the University of South Carolina, lost to Ashlyn Krueger in the singles final at the USTA National Campus, then joined with Krueger to capture the doubles title, the first ITF Junior Circuit title of Hamner's career.
The following day, Hamner was required to play two more matches in qualifying at the ITF Grade 4 tournament on clay in Daytona Beach, without any time to adjust from the hard court courts in Orlando. Ineligible for a special exemption, and with all the Daytona Beach wild cards already awarded, Hamner only briefly considered bowing out.
"After I lost the final of singles [in Orlando], I called my mom and told her, I want to play Daytona, I really, really want to win Daytona," said Hamner, who relocated to Florida from Colorado for better competition. "She was hesitant, and made me promise that if I started feeling bad, or something started hurting, I would just pull out."