Special from
Zoo Tennis
The 16s Orange Bowl singles champions crowned at the Veltri Tennis Center in Plantation, Florida did not have to board a plane with their precious crystal bowl of oranges last Friday. Sarasota's Jonah Braswell and Doral's Valeria Ray could instead pack their trophies in the backseat of a car and head home to celebrate with their families, who were not able to attend due to the tournament's Covid-19 restrictions.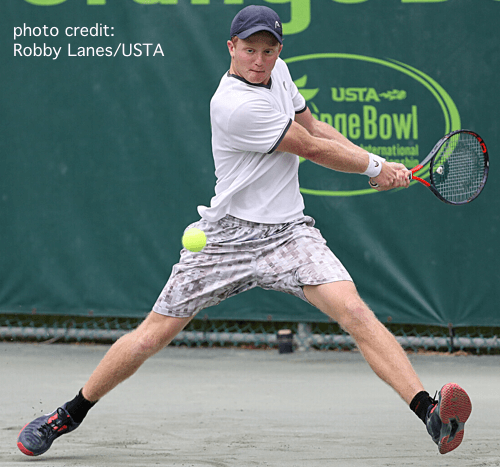 Boys 16s Singles Champion Jonah Braswell
© Robby Lanes/USTA
Braswell, the No. 15 seed, defeated No. 5 seed Ignacio Buse of Peru 6-0, 6-1, just a day after being on the wrong end of a 6-0 set in the semifinals against No. 9 seed Ethan Quinn.
After that experience, Braswell was well aware that a comeback from Buse was possible. And going back to the only previous time he had faced the Peruvian, in a Little Mo match seven years ago, Braswell recalled learning an even more important lesson.
"I was nine and it was in the finals, and I had won the first set 6-1," said the 16-year-old right-hander. "I was up 6-1, 3-1 and then me, being a 9-year-old, I think I got a little bit excited because I was about to win, and I lost my focus a little bit and I lost 6-4, 10-3."