Player Spotlight
Spotlight Players of the Week: Lulu Wu and Jack Mattox
by Rhiannon Potkey, 11 January 2021
SPOTLIGHT ON Lulu Wu (Tenafly, New Jersey)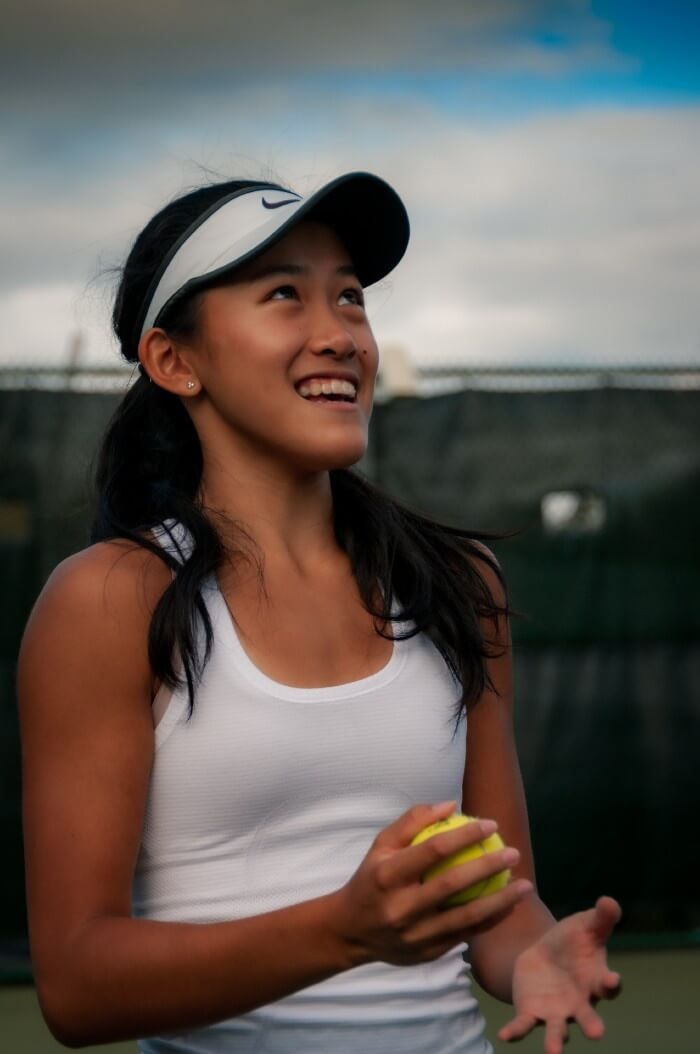 Music on your playlist: I listen to all types of music. I don't have favorite artists. But if I hear something I enjoy and makes me feel a certain way, I will add it to my playlist.
Dream vacation destination: Japan because I enjoy Japanese cuisine and artsy things.
Favorite food: Noodles. Any type of noodles. I enjoy Asian or Italian - you name it.
Favorite athletes: Naomi Osaka and Roger Federer.
Future occupation: I am not really sure, but probably something to do with clay. I enjoy sculpting miniature clay figurines as a hobby. It provides me with a sense of creativity and helps me relax. (Editor's note: you can view some of them @mini_clay_creations118)
If you could have dinner with anyone dead or alive, who would it be: Probably Naomi Osaka, because she is a quiet person like me but has learned how to open up. I would ask her how she mentally trained herself to do this, as well as how she stays positive on the tennis court.
Must-watch TV show: America's Got Talent and Chopped
Favorite movie: I like to create my own stunt motion animation movies using my claywork.
If I am not playing tennis, I am … sculpting miniature clay figurines, editing videos and hanging out with family.
Instagram handle: @zoeluluwu