Player Spotlight
Spotlight Players of the Week: Freddie Lawrence, Sarah MacCallum
by Rhiannon Potkey, 18 January 2021
SPOTLIGHT ON Freddie Lawrence (Peachtree City, Georgia)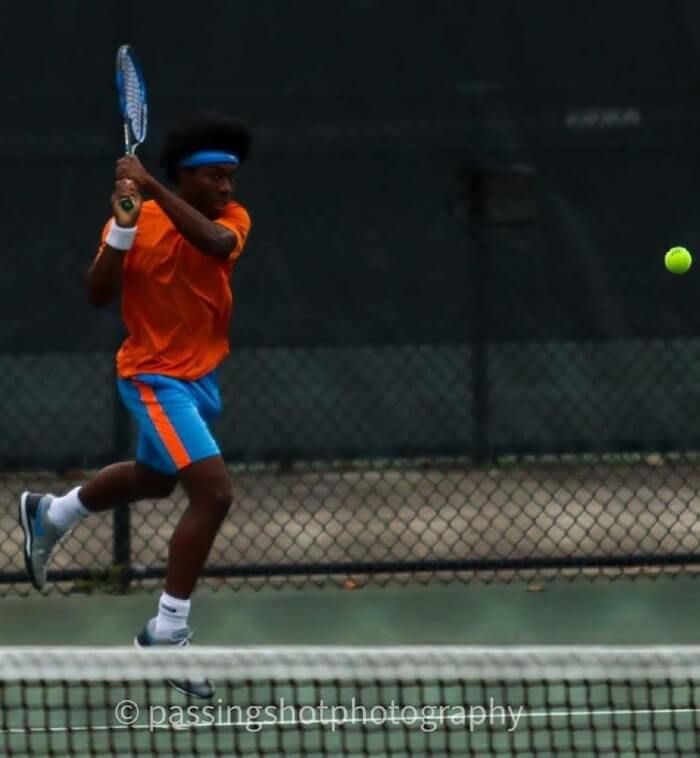 Music on your playlist: Kendrick Lamar or Tyler, the Creator.
Dream vacation destination: Japan. I really like anime and Japanese culture.
Favorite food: Spaghetti
Favorite athletes: James Blake and Israel Adesanya
Future occupation: I want to go into television, specifically television development - like receiving pitches for TV show ideas and deciding whether they are good for a network to air.
If you could have dinner with anyone dead or alive, who would it be: Fred Hampton. He was a very influential leader in the African-American community. I would probably ask him what are his ideas for how the African-American community can move forward, especially dealing with Black Lives Matter and how we should move forward as a people.
Must-watch TV show: Atlanta and The Venture Brothers
Favorite movie: Battle Royale
If I am not playing tennis, I am … watching TV or reading.