Notes
The table above lists all recruits as of May 24, 2021. In addition to the Star Rating, we display the highest TRN, UTR, ITF junior, and WTT rankings for each player since January 1, 2020, and for international players we display the TRN ranking they would hold if eligible.
Also Receiving Consideration
We reviewed the resumes for more than 50 teams for these rankings. Teams that received strong consideration and almost made our list are (alphabetically) as follows: DePaul, Georgetown, Jacksonville State, RPI, Swarthmore, UNC Wilmington, Western Michigan
Top Toreros
The University of San Diego traditionally has a strong men's tennis program. The Toreros were West Coast Conference Champions for six consecutive seasons from 2014-19 and advanced to the NCAA tournament for nine consecutive years. Both of those streaks came to an end this year, but the future looks bright for USD: the Toreros have the No. 1 mid-major recruiting class for 2021.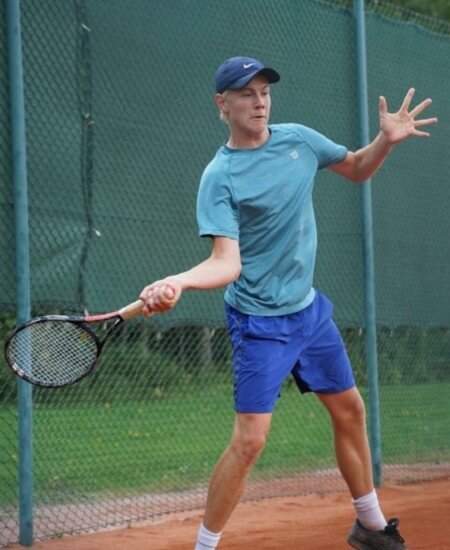 Iiro Vaso and USD are No. 1 in our rankings
Head Coach Ryan Keckley has attracted a strong trio of international players to San Diego for next season. Iiro Vasa of Finland, who competes regularly in Men's Open events, has a career-high ITF junior ranking of 105. Canadian standout Stian Klaassen, who is also in the ITF Top 200, reached the finals of the J4 Amjoy Cup in Eindhoven. These two will be joined by Nikhil Niranjan of India who won the singles title at the J5 Dehradun. These players will bring a wealth of international experience to the Toreros squad, and we are excited to tab them as the top class in our rankings.
Keckley is looking forward to mixing these talented newcomers in with a young team that has many contributors returning from the 2020-21 season.
"We are very excited to get these three freshmen on campus and get to work," said Keckley. "We believe our newcomers will fit in right away with the team we have assembled. They all come from different backgrounds and cultures, but each one is eager and hungry to represent USD. Big things are ahead for Iiro, Stian and Nikhil moving forward."
Give Me Five
Several other classes stood out to college coaches - including the strong group heading to Middle Tennessee.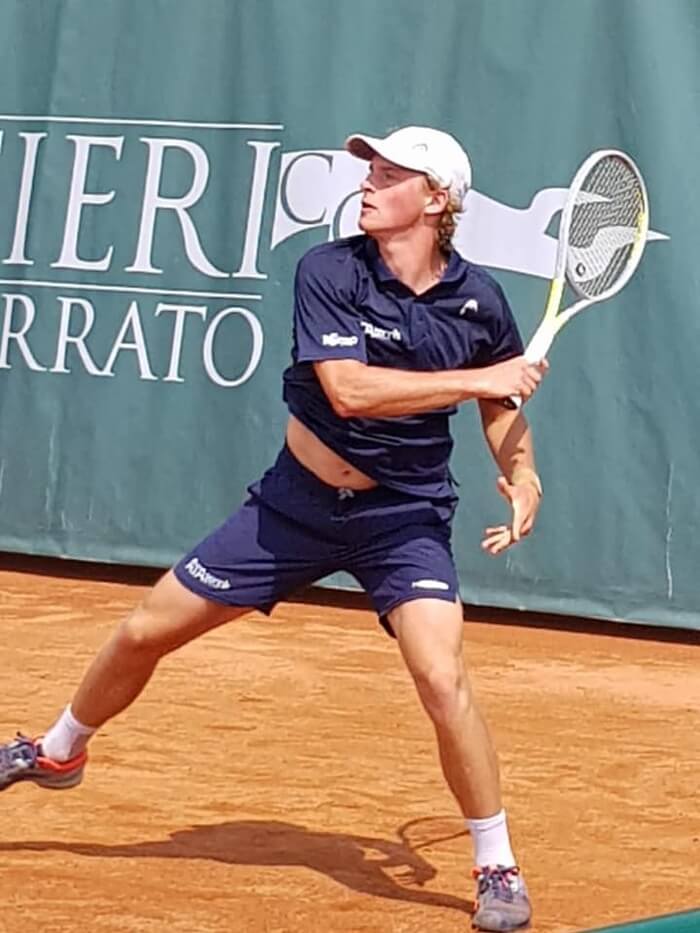 Bernardi is one of four recruits heading to Middle Tennessee
Head Coach Jimmy Borendame has attracted a diverse group of recruits both domestically and internationally. 4-Star recruit and Top 100 senior John Chin of Miami Lakes, Fla., has competed in a mix of ITF and UTR events, reaching the finals of the $2,250 Inspiration Academy UTR event in April. He is joined by ITF standouts Oskar Poulsen (Denmark), Lucas Olivier (France), and Mattia Bernardi (Italy). This group emerged as our No. 2 mid-major recruiting class - matching the all-time high for the Blue Raiders in 2016.
Checking in at No. 3 in our rankings is the recruiting class from Loyola Marymount. The Lions class is headlined by Arthur Pantino of the Phillipines. Pantino is an intriguing player who has won ITF J4, J3, and J2 events in the past. Toky Ranaivo of Madagascar and 3-Star senior Ethan Tokar of Los Angeles round out the best class in LMU program history.
The Pepperdine Waves and Louisiana Ragin' Cajuns complete our Top 5 in the No. 4 and 5 spots, respectively.
Pacific Time
The 25 recruiting classes on our list come from 10 different conferences, but two conferences from the Pacific Time Zone stand out from the rest: the West Coast Conference and Big West Conference.
The West Coast Conference shows up strong at the top with three of the Top 4 recruiting classes and four of the Top 12. The Portland Pilots (No. 12) join the aforementioned classes from San Diego (1), Loyola Marymount (2), and Pepperdine (4).
The Big West Conference has four California schools in the rankings. The UC Santa Barbara Gauchos lead the way at No. 16, and they are joined by the UC Irvine Anteaters (18), UC Davis Aggies (19), and Cal Poly Mustangs (25).
The American Athletic Conference, Mountain West Conference, and Conference USA are next in line with three ranked classes apiece.
Drop Shots
Scattershooting through the rankings:
Surfing USA - Eight of the 25 programs in the rankings come from California - five more than any other state.
Welcome Aboard - For two programs, 2021 marks the first-ever ranked recruiting class in school history. The Troy Trojans check in at No. 9 on our list, while the Bucknell Bison show up at No. 23.
Welcome Back - San Diego State is back in the recruiting class rankings at No. 22 after a 14-year absence. The last time we saw the Aztecs was 2007. UC Irvine is back for the first time since 2012.
Streaking - Two programs are making their fourth straight appearance in the mid-major rankings. Louisiana (8) and Cal Poly (25) are the only schools that appeared in the rankings every year since 2018.
Best Ever - In addition to the two schools making their debut in the mid-major rankings, three programs have posted the best ranking ever for their schools: the Lamar Cardinals (10), Abilene Christian Wildcats (11), and Wofford Terriers (20).
Coming Friday … Mid-Major Women
The women are up next. This coming Friday, TRN will release ranking of the top 25 women's mid-major recruiting classes. Shortly afterwards, we will wrap up this ranking season with our lists of the top NCAA Division III programs.
Leave a Comment
More Recruiting Class Rankings
25-Jun-2021
2021 Top NCAA D-III Women's Classes
The Tennis Recruiting Network and Mizuno wrap up their recruiting class ranking series with a look at the mid-majors. Today we present the Top 25 NCAA D-III Women's Recruiting Class Rankings for the Class of 2021
21-Jun-2021
2021 Top NCAA D-III Men's Classes
TRN continues its recruiting class ranking series this week with a look at Division III. Today we present the Top 25 NCAA D-III Men's Recruiting Class Rankings for the Class of 2021.
18-Jun-2021
2021 Top Mid-Major Women's Classes
The Tennis Recruiting Network continues its recruiting class ranking series this week with a look at the mid-majors. Today we present the Top 25 Women's Mid-Major Recruiting Class Rankings for the Class of 2021.