Recruiting Profile
Snells Hopes to Bring Style and Substance to Purdue
by Rhiannon Potkey, 28 July 2021
Jamilah Snells pays close attention to the style of tennis players. And it's not just the way they craft points. She wants to see what they are wearing.
Snells is interested in fashion. She aspires to pursue a career in apparel design for women's athleticwear.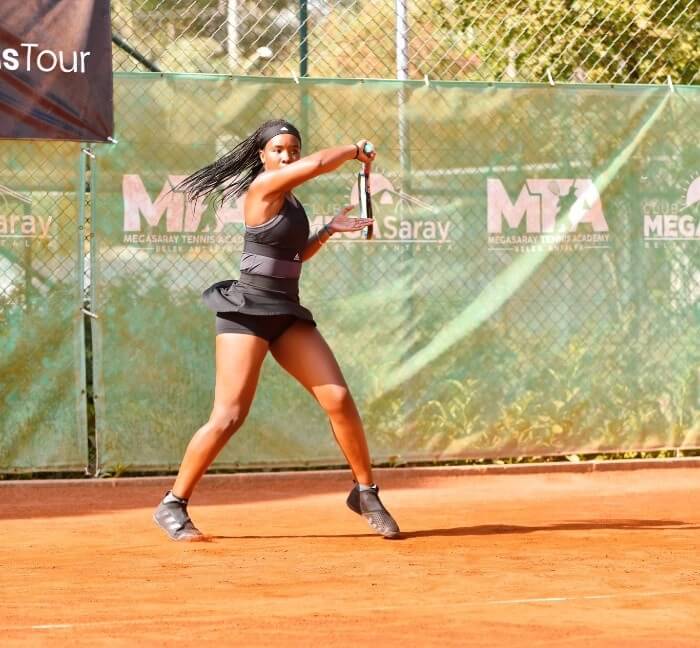 Jamilah Snells Has Signed to Play for Purdue
© Contributed Photo
The Miramar, Florida native has signed with Purdue, and plans to major in retail management.
"I love clothes and shopping and picking out different outfits to wear. I just really love clothes and dressing up," Snells said. "I always see some of the big companies on tour giving some of these girls outfits that just don't look the nicest and don't fit different body types, so I wonder if I could come up with my own company to design tournament and practice wear that fits girls nice and looks presentable."
Snells will be sporting a lot of old gold and black Nike outfits while playing for Purdue. She is the lone American the Boilermakers have signed in their last four recruiting classes.
Snells had to navigate the recruiting process during COVID restrictions, and wasn't able to take an official visit until after she signed. But the trip in June reaffirmed her feelings about the school and head coach Laura Glitz.
"I really liked how she coached and the success the program's had in the past and it was a really good academic school," Snells said. "Combined with the fact I think they have the best facilities in the Big Ten, it was a plus from all sides to me."