Who's Hot
Hot 100 List - July 2021
by James Hill, 26 July 2021
TheLotto Elite Hot 100 lists are published each month, and the July Hot 100 lists feature the 100 boys and girls who most improved their rankings during the month of June. You can find out more about the Lotto Elite Hot 100 - and how the lists are calculated - by reading here.
The latest lists, published today, are available here:
We talked to a few of these top performers:
Grace Gamal (Villa Park, California)
Grace Gamal has distinguished herself in L5 tournaments and while playing for Villa Park High School.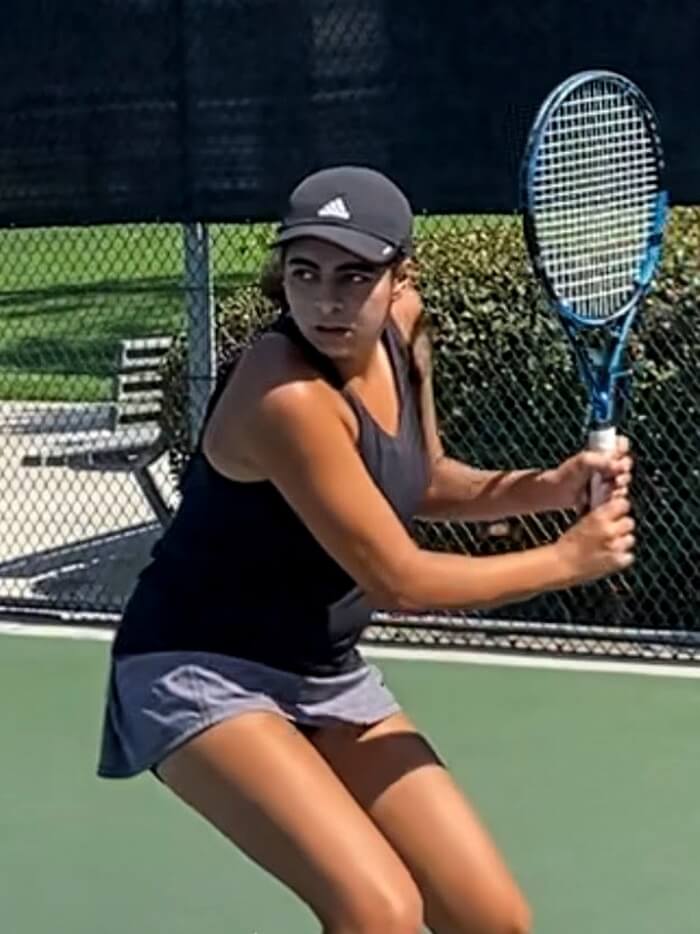 Four-Star Rising Senior Grace Gamal
© Contributed Photo
The 5-foot-10, right-handed four-star player won an L5 tournament and garnered the individual title in the California Interscholastic Federation (CIF) Southern-Section Championships. Gamal jumped from 150th in the TennisRecruiring.net rankings to a current position of No. 131.
"I definitely have to credit my good play with my increased hours on the court which built up my endurance to get through some difficult matches," said Gamal, a rising senior at Villa Park. "I have used those increased hours to play a lot of practice matches during the week, where I was able to work on both the technical and mental aspects of tennis during stressful situations presented in match play."
Gamal captured the Girls 18s title of the L5 Lakewood Tennis Club Open in Lakewood, California, claiming a victory over Vini Margaret Bautista in the finals. She reached the third round of the Southern California Junior Sectional at Fountain Valley, with a tiebreak decision over third-seeded Mika Ikemori.
Her proudest moment occurred when she captured the No. 1 singles individual championship at the CIF-SS event for Villa Park High School. The girls squad also won its first team title since 1995.