College Feature
Clearer Outlook: Cloud Quickly Goes From Tennessee to SMU
by Rhiannon Potkey, 23 August 2021
Within the span of a week, Louis Cloud went from preparing to take his first fall classes at the University of Tennessee to enrolling at Southern Methodist University. He went from hitting with his Vol teammates to meeting his new Mustang teammates.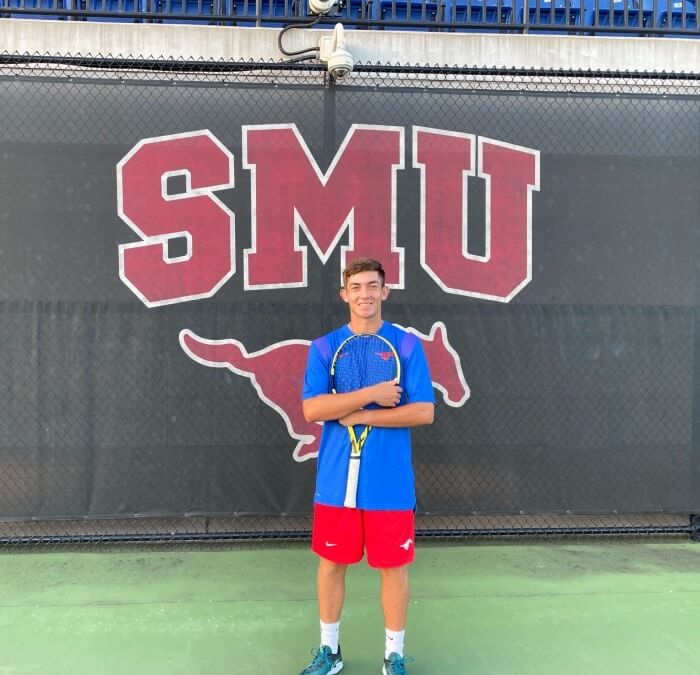 Former Blue Chip Recruit Louis Cloud
Cloud arrived at Tennessee in June and began voluntarily working out with the team on a daily basis. But after multiple meetings with the coaches, his outlook for the future changed.
The San Antonio, Texas native started to wonder where he would fit in the lineup, and the two parties mutually agreed it would be best for him to find a new school before his eligibility clock began so he could play the upcoming season.
"They said they wanted what was best for me and said if I didn't play here I wouldn't be happy and that they wanted me to be happy," said Cloud, a former blue chip recruit. "They knew I wouldn't want to hear it, but they said they wanted me to compete for a team and that it would probably be better if I went somewhere else to get that chance."
Luckily for Cloud, he found an ideal landing spot.
Tennessee and SMU were Cloud's top two choices during his recruiting process. It took him six months to decide to sign with UT.
Once he spoke with the UT coaches, Cloud called SMU head coach Grant Chen to explain what happened and ask if there was room for him on the roster so late in the game. Cloud would only have a few days to get enrolled at SMU, but Chen said he would see what was possible.
The following day, Cloud cleared out his dorm at UT, packed his belongings into his car and drove 12 hours to Dallas.
He was admitted to SMU last week.
"Grant and (assistant coach) Ben Johnson have always really seen the best in me and believed in me," Cloud said. "If I wouldn't have gone to Tennessee, I would have gone to SMU so I just felt like it was the right decision. It was a quick decision, but I really feel at peace and at home here."
Although it required some last-minute hustling to get Cloud situated so quickly, Chen was thrilled to add a former Texas Slam champion to the roster.
"We are excited to welcome Louis to The Hilltop. Louis is a top prospect from the state and has been successful at every level," Chen said. "He is a fierce competitor and will thrive in the collegiate environment while studying real estate in the Cox School of Business."
Cloud's family always thought SMU was the best place for him, but wanted him to make his own choice for college. Cloud was raised by his grandparents and his grandmother got him started in tennis. She took him on his recruiting trips, and has provided a strong support system.
"My parents never married and they were both young and immature and made some bad decisions when they were young adults," Cloud said. "Thankfully, I have a close relationship with both parents now, so all that is in the past. But I am really grateful for all my grandparents have done for me."
Cloud knew he could have stayed at Tennessee and tried to fight for a high spot in the lineup. But he didn't want to take a chance and waste any eligibility. Despite the outcome, he has no hard feelings.
"There is no bad blood between me and the Tennessee staff," he said. "I still have a lot of respect for the coaches and I loved it there. I loved all the guys on the team and got along super well with them. But it just didn't work out."
Just a few weeks ago, Cloud imagined he would be sitting in a classroom and hitting balls on the courts in Knoxville today and not Dallas. But he's learned that life can throw you curveballs.
"I believe everything happens for a reason," he said. "I feel this is going to happen for the better hopefully. I am very grateful that I am here and these coaches care about me as a person and a tennis player. I am just really excited about what these next four years hold."
About RIA Eyewear
College Content at TennisRecruiting.net is sponsored by RIA Eyewear.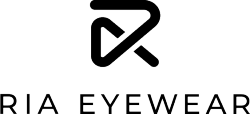 RIA Eyewear is a racquet sports focused performance eyewear company based in New York. Through rigorous athlete driven R&D, RIA Eyewear is developing the most technologically advanced eyewear products to change the way tennis players see the game and protect their most important performance asset, their vision. All of their eyewear is handcrafted in Italy and built specifically for the court.
Connect with RIA Eyewear on Facebook and Instagram - or on their website.
Leave a Comment
More College Coverage
11-Aug-2021
Meet The Assistant: Ohio State's Justin Kronauge
Assistant coaches might not get as much attention as head coaches, but they are highly valued by everyone within a college program. They work long hours to help teams try to win matches and help players try to achieve their goals. In this edition of Meet The Assistant, we profile Ohio State's Justin Kronauge.
24-Jun-2021
USTA Announces 2021 Collegiate Summer Team
The USTA announced the 10 American college players named to the 2021 USTA Collegiate Summer Team, a training program designed to help America's best college players assimilate to professional tennis in a team-oriented environment.
26-May-2021
Emory Men and Women Sweep NCAA Division III Team Titles
The Emory men's and women's teams swept the NCAA Division III team titles on Wednesday in Chattanooga, Tennessee. Amid scorching heat, the women made quick work of defending champion Wesleyan while the men grinded out a victory over Case Western Reserve.
About Rhiannon Potkey
Rhiannon Potkey is a veteran sportswriter with more than two decades of experience in journalism. Potkey has covered many sports at many levels and has a passion for finding great stories. Potkey has covered the U.S. Open, junior sectional and national events, college conference championships and Davis Cup matches. Potkey is currently Content Strategist for Tennis Recruiting. You can reach Rhiannon by email at
[email protected]
.