Recruiting Profile
Last-Minute Showcase Appearance Leads Kuraica to Dons
by Rhiannon Potkey, 4 October 2021
Having been sidelined with a stress fracture for nine months, Nikola Kuraica was eager to get back on the court. Kuraica's ranking had dropped during his absence, and he wanted to play as many matches as possible to help with his recruiting.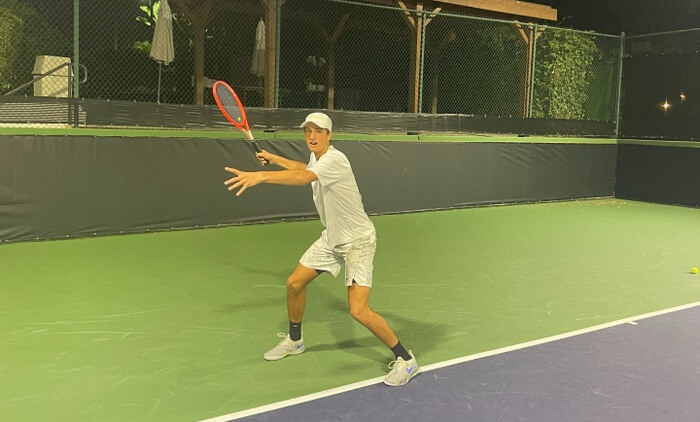 Four-Star Nikola Kuraica Has Committed to USF
© Contributed Photo
But as soon as the Santa Monica, California native launched his comeback, the Covid pandemic began gripping the world. There were few opportunities to practice with others and no tournaments to play.
Kuraica was in contact with some colleges at the time, but wasn't excited about the idea of attending any of them.
He knew the clock was ticking, so he decided to sign up for a showcase event held in Huntington Beach two months ago. Luke Shields, now the associate head coach at Oklahoma, was hosting the showcase and approached Kuraica.
"He said, 'I was watching you the whole time and you have a pretty big game. One of my friends is at USF and I am pretty sure he would love to talk to you," Kuraica said.
One month later, University of San Francisco head coach JT Sundling came to see Kuraica play and eventually offered him a spot on the team. The four-star recruit will be joining the Dons in January.
"JT is an amazing guy and an amazing coach. From the moment I met him, I felt really good about it," Kuraica said. "He believes in me and really believes that I can improve a lot and that I have a lot of potential. To have him as a coach is really reassuring."