Recruiting Profile
Agar Feels Wanted, Becomes BC's Blue Chip
by Rhiannon Potkey, 10 November 2021
Seren Agar tried not to get discouraged during the last few months of her recruiting process. The blue chip senior from Chatham, New Jersey was playing well in tournaments and exchanging emails with several college coaches, but nothing advanced to a level of serious interest.
Agar wanted to play in the ACC and was hoping someone would take notice and extend an offer.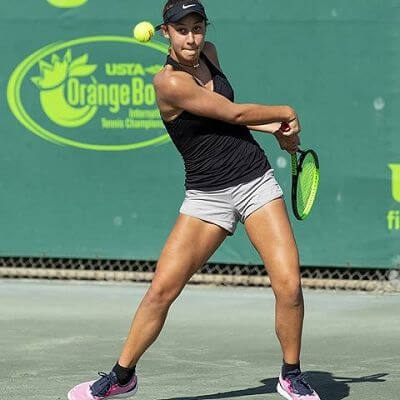 Blue Chip Seren Agar Is Signing With Boston College
© Neal Trousdale
"I still wasn't getting any official visits from any of the schools I spoke to. They were kind of stalling me, so that is when I felt very upset and heartbroken," Agar said. "I felt like nobody wanted me and nobody wanted me to play for their school."
Agar decided to just focus on herself and perform the best she could. If the college path didn't work, the Australia native would just try to play pro events.
A few weeks later, Agar received an email from Boston College coach Nigel Bentley. She called him to find out more.
"He said he saw my results and saw how I improved a lot over the years since I came from Australia and he straight away said he wanted me to come on an official visit," she said. "I was kind of shocked and thought he was joking a little bit because I had waited so long for schools to bring me out for an official visit. I felt special and felt very loved just being able to hear that message from him."
Agar made the trip to Chestnut Hill and knew she would be returning. She will be signing her letter of intent with BC this week to solidify her status as only the second blue chip recruit in the program's history.