Player Spotlight
Spotlight Players of the Week: Kelsey Phillips, Nicholas Shirley
by Rhiannon Potkey, 1 December 2021
SPOTLIGHT ON Kelsey Phillips (Excelsior, Minnesota)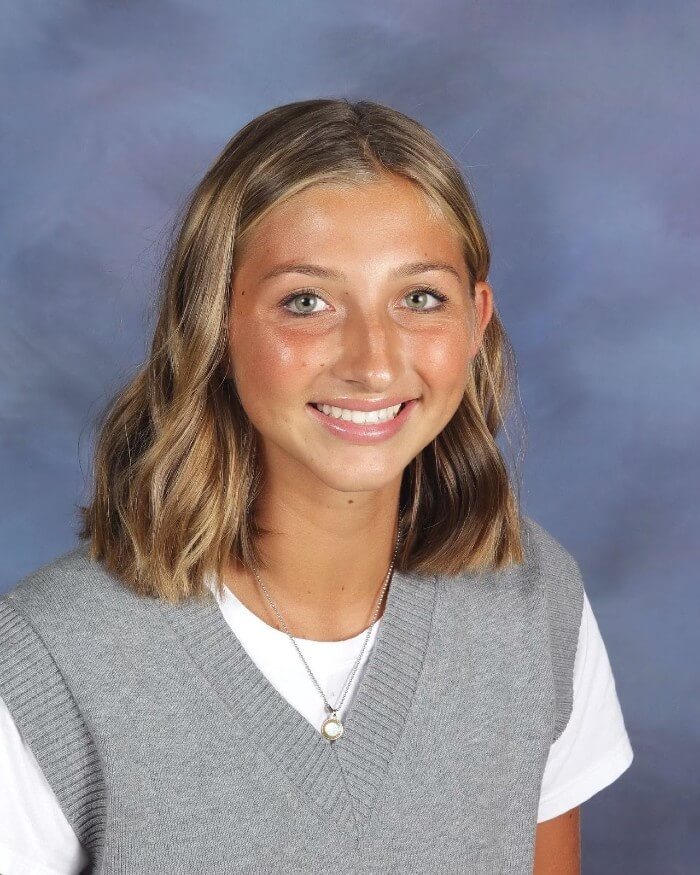 Music on your playlist: I usually listen to One Direction or Harry Styles because I am a huge fan of his.
Dream vacation destination: Athens, Greece. I've had some friends who have been there and their pictures look awesome.
Favorite food: Any kind of Mexican food
Favorite athletes: Roger Federer is a huge role model for me. I grew up watching him. My dad worked for the ATP, so I got to see him a bunch. Serena is a good role model for women in tennis too.
Future occupation: I am not really sure yet, but probably something with protecting national parks and oceans.
If you could have dinner with anyone dead or alive, who would it be: Steve Irwin. I grew up watching The Crocodile Hunter and I admire how much of a positive outlook on life he had. I would definitely look to him for guidance in how to become a better version of myself.
Must-watch TV show: Friends or The Office.
Favorite movie: The Twilight Saga. That whole series is super interesting to me. My sister and I watch it a lot.
If I am not playing tennis, I am … probably reading. I usually go to Target and just go through the book section and find what I like. I read a lot of fiction thrillers and stuff.
Instagram handle: @kelseylaurenphillips