Recruiting 101
Recruiting Insider: Grand Canyon's Greg Prudhomme
by Rhiannon Potkey, 24 January 2022
Knowing how college coaches recruit and what they are looking for can make the process less intimidating for prospects.
Our "Recruiting Insider" series features coaches from across the nation sharing their methods of how they identify, scout and communicate with potential recruits.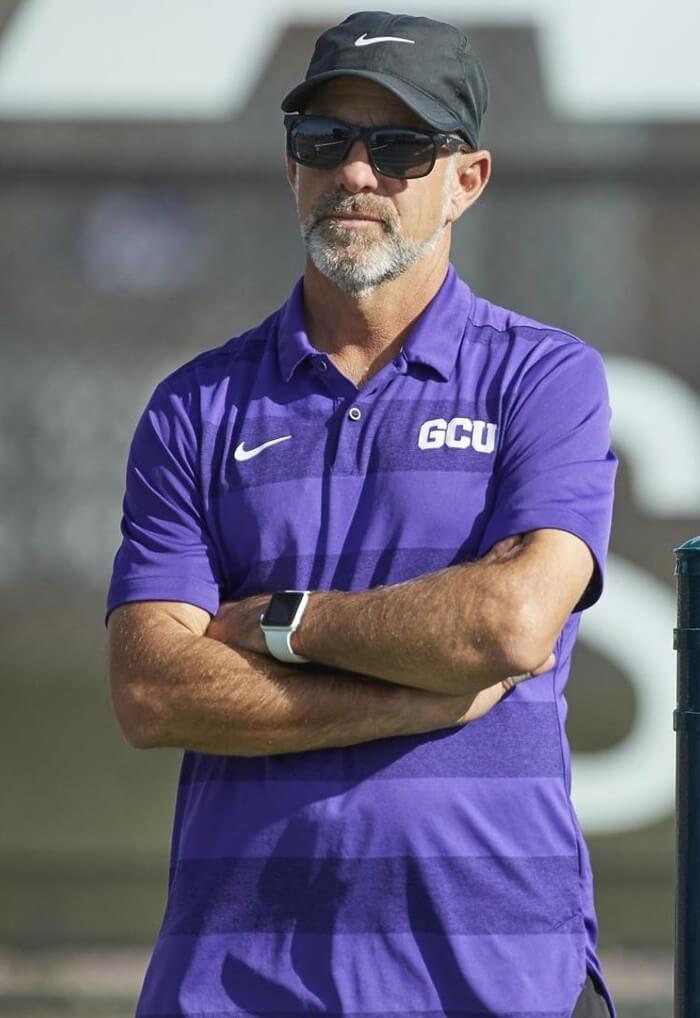 Today, we hear from Grand Canyon men's and women's coach Greg Prudhomme:
What are your primary methods of recruiting?
It is important to be diverse when recruiting as things can change throughout time. The current pandemic is a perfect example of why coaches as well as prospects must be resilient. I use all the recruiting methods that are at a coach's disposal, including online data (ratings, rankings, match results), phone calls, watching video, watching live tournaments or showcases, talking to coaches and more. The virtual showcase has also been a helpful innovation that coaches are using, which has filled a little bit of the gap since in-person evaluations have not been as frequent. Most important for me is that while I am studying players' tennis abilities, I also attempt to build a relationship with them. When working with prospects, I want to get to know them as a person as much as I want to learn about their tennis.
How do you interact with recruits and what information should they provide?
Of course, before Covid my main preference was to interact with recruits in person. But over the past couple of years that has not always been possible. In current times, video calls are used much more frequently. Even though the in-person communication has not taken place as often, a coach can still get to know recruits through Zoom calls, texting, social media, and other communication apps. This actually isn't a bad way to connect with recruits, as many might prefer to use these communication formats in the first place.
Recruits do not have to provide much information on their own as there are helpful websites, such as tennisrecruiting.net, that provide much of the information that a coach is looking for. Additionally, coaches will discover much about the recruit in their own conversations with them. Two important pieces that recruits should provide to college coaches are their high school GPA and test scores as well as a concise video that includes a snapshot of their strokes and point play that includes both won and lost points/games.