Special from
Zoo Tennis
WIMBLEDON - As the All England Lawn Tennis Club celebrated 100 years of tennis at its location in Southwest London this year, the introduction of a 14-and-under tournament during the final weekend of the Championships established a new tradition.
The tournament, featuring 16 boys and 16 girls from 19 countries, was the dream of the former British player and Davis Cup coach Paul Hutchins, who died in 2019.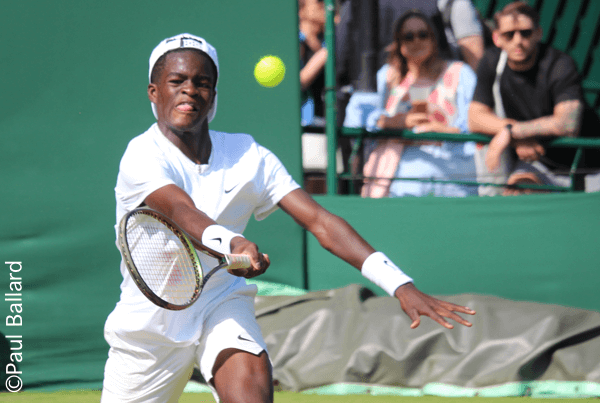 Carel Ngounoue Reached the Boys 14s Final
© Paul Ballard
"It was always a huge ambition for Paul to have 14-and-Under championships at Wimbledon," said Sarah Johnson, the Player Events and Services Manager at AELTC. "He'd been heavily involved in our grass courts for juniors for many, many years."
Years of planning went into the event, with the pandemic pushing its debut to 2022. Yet before the first ball was struck in round robin play on the second Thursday, the questions of who would qualify and how had to be answered.
"It was a good few years in the planning, just speaking to all the regional federations and deciding how we were going to get the players here, how many spots would be offered to each region, helping them put together qualifying events and what could we do to make sure we were getting the best 14-year-olds here," Johnson said.