College Feature
Meet The New Coach: Montana State's Rob Bareford
by Rhiannon Potkey, 21 September 2022
After four successful seasons at Radford, Rob Bareford has moved west to become the new Montana State head men's tennis coach and director of the Bobcat-Anderson Tennis.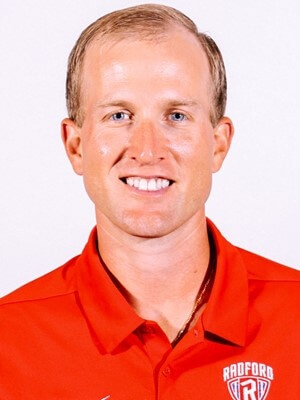 Bareford takes over a Montana State program that shared the Big Sky Conference regular-season title last year and saw a doubles team make program history in the NCAA Individual Championships by winning a first-round match.
Before entering the college ranks at Hampden-Sydney, Bareford began his coaching career in 2012 as the head boys tennis coach at Monacan High School in Richmond, Virginia.
Bareford recently discussed his new role, his recruiting plans and his off-the-court interests:
What attracted you to this job?
The job here at Montana State University attracted me for a long list of reasons. It's a unique job in that I am not only the head men's tennis coach, but also the Director of the Bobcat-Anderson Tennis Center. The tennis community here in Bozeman is large and growing so we are able to offer tons of adult and junior programming. With full funding, great facilities and the right leadership – MSU can not only continue to be a powerhouse in the Big Sky, but also a top D1 program.
How has the reception been among the returning players?
We had five players return from last year's roster and they have been very welcoming. They have goals of winning the Big Sky tourney, advancing to NCAAs and more. I think they are excited that I'm here and have done those things before.
Why did you get into coaching?
I always worked in the tennis industry growing up and through college, but never actually considered doing it for my career. I fell in love with coaching after taking on a head coaching role at my alma mater high school. After trying my hand at a non-coaching role, I realized I had to go back. I'm a big believer in the saying of 'love what you do and you'll never work a day in your life.'
What is your recruiting strategy?
We recruit high-level players just like everyone else. However, we also try to find players that fit within our culture and have the same goals as us.
Who have been your biggest inspirations?
I believe my parents started out as my biggest inspiration and now it has shifted into my family.
Beyond tennis, what are your interests?
As many know, the life of a college tennis coach is not easy so I try to spend all my time off the court with my fiancée and our two children.
About RIA Eyewear
College Content at TennisRecruiting.net is sponsored by RIA Eyewear.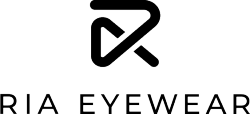 RIA Eyewear is a racquet sports focused performance eyewear company based in New York. Through rigorous athlete driven R&D, RIA Eyewear is developing the most technologically advanced eyewear products to change the way tennis players see the game and protect their most important performance asset, their vision. All of their eyewear is handcrafted in Italy and built specifically for the court.
Connect with RIA Eyewear on Facebook and Instagram - or on their website.
Leave a Comment
More College Coverage
29-Aug-2022
Coaching Corner: Ron Gendron Moves to Nichols College
After 16 years coaching the Bryant University men's program, Ron Gendron recently stepped down to become the new head coach for the men's and women's programs at Division III Nichols College. He discusses the move and his goals for the future.
24-Aug-2022
Michigan Sweeps Singles Titles at ITA Summer Nationals
Junior Jacob Bickersteth defended his title and Julia Fliegner captured her first as the University of Michigan swept the men's and women's singles titles at the ITA Summer Nationals last week on the campus of Florida State.
10-Aug-2022
New Coach Spotlight: GCU's Derek Siddiqui
The coaching carousel has been spinning in college tennis. Head coaches have switched jobs and assistants have received their first chance to lead programs. Find out more about Derek Siddiqui, the new men's head coach at Grand Canyon University.
About Rhiannon Potkey
Rhiannon Potkey is a veteran sportswriter with more than two decades of experience in journalism. Potkey has covered many sports at many levels and has a passion for finding great stories. Potkey has covered the U.S. Open, junior sectional and national events, college conference championships and Davis Cup matches. Potkey is currently Content Strategist for Tennis Recruiting. You can reach Rhiannon by email at
[email protected]
.