Conversation with Dr. Mark Kovacs
Special from
Scholarship for Athletes
Dr. Mark Kovacs, Manager of Sport Science for the USTA, is definitely an expert when it comes to the training of successful athletes. Prior to becoming a leader within the USTA, Dr. Kovacs was an Assistant Professor of Exercise Science and Wellness at Jacksonville State University. Dr. Kovacs has focused his research on the game of tennis. He earned a Master of Education in Exercise Science from Auburn University and a Ph.D. in Exercise Physiology from the University of Alabama.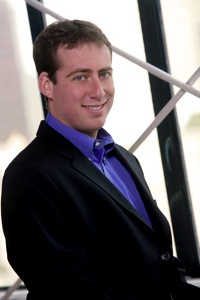 Dr. Kovacs was an accomplished tennis athlete as well, where in his junior career, he has a win over Lleyton Hewitt. He was also paired with Andy Roddick in doubles at the 1998 Junior US Open. In college, Dr. Kovacs graduated from Auburn University as an All-American as well as a NCAA doubles champion. To add to his impressive resume, Dr. Kovacs is a certified strength and conditioning specialist, a certified health/fitness instructor through the American College of Sports Medicine, a certified coach, and a United States Track and Field Level II sprints coach.
When it comes to high quality knowledge in maximizing potential, Dr. Mark Kovacs is the one to consult. Dr. Mark Kovacs not only helps athletes, but tennis coaches across the nation. Dr. Kovacs is using research, experience, and knowledge to help the USTA American juniors, collegiate athletes, and young professionals reach their ultimate goals.
Questions and Answers