Special from
Elite Performance Coaching
To gain the mental edge for positive performance, athletes must have the ability to keep their composure in pressure situations. As pressure increases, the need for mental strength/mental toughness increases. For example, the ability to stay calm, composed, and focused in a 5th set tie-breaker - or in the 9th inning of a close baseball game - or hitting a free-throw to tie the game in the final seconds - can be the difference between winning and losing. Coping with pressure in those tight situations is difficult, but through mental skills training, athletes can use pressure to their advantage and increase the probability of performing at a high level when the stakes are high.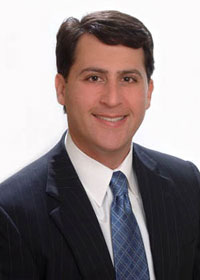 The ability to rise to the occasion when it matters most is not esoteric to athletes. Business executives, performing artists, pilots, doctors, and firefighters also face pressure situations. These high-level performers understand how important it is to keep their emotions in check so they can execute at the highest level. You can be sure that Captain Chesley Sullenberger's ability to remain calm and cool played a vital role in landing that plane in the middle of the Hudson River. With no engine power, little time remaining to stay in the air, and the lives of his passengers and crew hanging in the balance, Captain Sullenberger kept his composure under pressure which allowed him to make thoughtful, calculated decisions. If he had panicked or consciously thought about potential negative consequences, he likely would not have had a positive outcome.
Keeping one's composure is a mental skill that should not be overlooked. Even if you have superior tactical, technical, and physical skills you can experience negative performance if you are anxious, nervous, and lack internal control in those pressure situations. There is a physiological component as well since performance is very much a mind-body connection. Nervousness leads to muscle tension and tightness which are certainly performance limiting factors.