Special from
Elite Performance Coaching
Integrating visualization as part of your pre-performance routine can help you to perform at your very best. Visualization is a mental preparation technique in which you create positive performance images in your mind before practice and competition.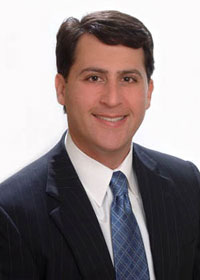 The concept of visualization involves simulating images (such as hitting a crosscourt forehand winner or a crisp backhand volley) as vividly and accurately as possible to create a deja vu effect when performing the task in real time. This sense of familiarity occurs because you've already executed the shot in your mind beforehand - in your mental preparation.
Systematic use of mental simulation programs the mind and body to perform automatically and without hesitation. This speeds up reaction time which can be the difference between executing at a high level and coming up just short. But to improve your psychomotor skills you have to consistently practice the visualization technique.
Two all-time sports greats who were pioneers in the use of visualization were Jim Brown, Hall of Fame running back, and Jack Nicklaus, arguably the greatest golfer ever. Brown used to sit by his locker before the game (with his eyes closed) and imagine all of the scenarios that could play out while he is on the field. He would "see in his mind's eye" hitting the hole with speed and power, catching a pass out of the backfield, and stiff-arming a would-be tackler - breaking free for additional yardage.
Nicklaus once said, "I never hit a shot, in practice or competition, until I had a clear, in-focus picture of it in my head." Now, the majority of elite golfers on the PGA Tour incorporate visualization into their performance routines.