News & Features
Special Feature
Down, but Not Necessarily Out
by
Nick Bollettieri
, 14 September 2009
Coming back from a serious injury is never an easy thing to do, especially if your career depends on the health of your body. Rehabilitation takes commitment, hard work, perseverance, and most of all patience. Professional athletes are very familiar with all four of these character traits. What they are often not as familiar with is losing ground. They are always training to improve themselves, to get to the next level up, not to drop back and spend valuable time just trying to regain their health and their rank.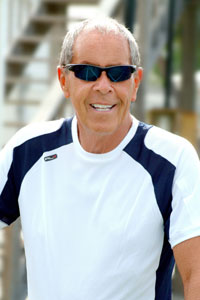 Athletes expect a lot out of their bodies. Injuries are more than just a minor annoyance, they can be life changing. Every injury could potentially end their career leaving them to face the next chapter in their lives much sooner than they had planned. Like the little cloud of dirt that follows Pigpen around, professional athletes can't escape the ever present fear of injury that is constantly lurking in the very back of their minds.
Over my 50 years in this sport I have seen many career-ending injuries. Every time a great athlete succumbs to such an injury the devastation felt is felt almost as intensely by their fans, their family, their coaches and staff, and in most cases by the entire tennis community, as it is by the athlete themselves.
My wife often tells me that she is certain that in my previous life I was a Jack Russell Terrier. At first I was offended until someone explained to me that this breed is known for their tenacity; for their willingness to fight the fight even when their opponent is a pitbull and all appears lost. So, I now take her comparison as a compliment. It may also explain why I have such admiration for that kind of spirit in others.
This Article Is Available Only to Recruiting Advantage members
Please log in to access premium TennisRecruiting.net content.
| | | |
| --- | --- | --- |
| LOG IN | | NOT REGISTERED? |