Special Feature
The Perfect Athlete
by
Nick Bollettieri
, 28 September 2009
When I think about the perfect athletes throughout history, a few names come to mind.
Jordan. Gretzky. Nicklaus. Palmer. Oh... and Tiger, even though he missed the cut and collapsed at the two most recent majors. History's perfect tennis player? I plead the fifth.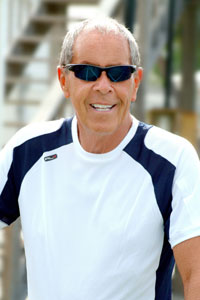 More than just world-class talent, passion and dedication, these athletes shared one common characteristic - an absolute unwillingness to lose. That's the difference between an iconic athlete and even most other professionals.
For athletes of that caliber, competitions begin with only one outcome in mind. They don't simply say, "I'll play my best, and hopefully everything works out."
To them, winning is the only answer. They eat, sleep and live winning. Jordan is infamous, even to this day, about his competitive spirit. Nearly every person who has ever spent time with Jordan speaks reverentially about his borderline obsessive nature toward winning everything that he does. Cards, golf, H-O-R-S-E... it doesn't matter. He doesn't just want to win, he needs to win.
Though Jordan is outward with his expressions about winning, the pursuit of perfection comes in different forms. Gretzky often talked about giving his ultimate best not in just the Stanley Cup, but regular season games, preseason match-ups - everything down to practice. Palmer oozed class, but showed in competition that he had a fire burning inside him. Even the 59-year-old Tom Watson, as skeptics continually predicted his downfall during all four days of the British Open, simply smiled his way to a heartbreaking second-place finish, all the while looking like a grandfather strolling through the park.
Recently, tennis has seen its share of near-perfection.
The Williams sisters, when applying themselves, are nearly unbeatable with their blend of speed and power. Andre Agassi at his peak played with such flair that it was hard to not root for him. Pete Sampras, despite critics complaining of his perceived vanilla personality, used a dominant all-around game to win 14 Grand Slams.