College Commitment
Spring Signing Week '10: Joey Fritz to Amherst
by
Ali Jones
, 13 April 2010
Joey Fritz is a modern-day Renaissance man.
He plays the piano, enjoys the challenge of learning languages and various cultures, and is an excellent student.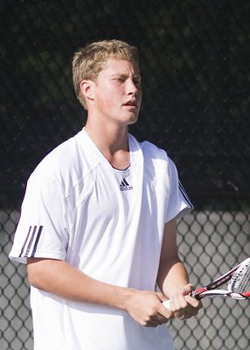 He also is the top-ranked tennis player in Ohio and is 59 in the country.
The five-star recruit makes sure his life is in balance and has his priorities set: school always comes first. When it came time to pick colleges, he gravitated toward smaller schools with strong academic traditions.
"Last spring, I [went] East where I visited Williams, Middlebury, Brown, Dartmouth and Amherst," Fritz said. "After the visit, I was sure I wanted to go to a Division III liberal arts school because I liked the clear distinction between academics and athletics, which I did not feel as much at the Division I schools. I also liked the sizes of these schools better, because coming from a high school with only 250 kids, a small school was very appealing."
He has signed on with Amherst, whose student population hovers around 1,600.
"I liked Amherst in particular because of the open curriculum, the five-college consortium, which would add a lot to the collegiate atmosphere, and also because of the team and coach," the cerebral athlete said. "Everyone was incredibly nice and receptive, very willing to answer any questions I had."