Press Release
TRN and Athletic DNA Announce Partnership
by TennisRecruiting.net, 25 May 2011
FOR IMMEDIATE RELEASE
The Tennis Recruiting Network (TRN), a premier source of information for junior and college tennis, today announced that Athletic DNA, a manufacacturer of high-performance tennis apparel, will be the title sponsor of its boys rankings - the newly-branded Athletic DNA College Recruiting Lists.
The TRN website, available at http://www.TennisRecruiting.net, offers a wide range of content and services for college-bound athletes, coaches, and tennis enthusiasts.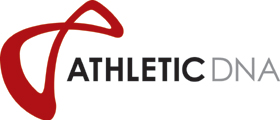 The most popular TRN feature is its' weekly rankings of male junior tennis players, the Athletic DNA College Recruiting Lists. These rankings use a best-of-breed, head-to-head ranking system that ranks boys within each high school and middle school graduating class. Rankings are updated weekly - with new rankings coming out every Tuesday, 52 weeks a year.
"The boys' college recruiting lists has long been the most popular feature at our website," said Julie Wrege, editor of TRN. "Looking at our traffic statistics, Tuesdays are routinely the biggest day of the week for the site. We are very excited to welcome Athletic DNA, an apparel company that is also committed to the grassroots of tennis, as the title sponsor of the Athletic DNA College Recruiting Lists."
Athletic DNA and TRN will continue to bring the tennis community quality information that is used by college tennis coaches to prepare their recruiting lists.
"We could not be more excited about this new partnership with TennisRecruiting.net," said Evan Zeder, Sales and Sports Marketing Manager of Athletic DNA. "They are the premiere online presence in junior tennis today and do a fantastic job reaching young players. Athletic DNA is committed to the grassroots and junior tennis, and I travel across the country to watch the top players compete, and every competitor is on Tennis Recruiting, so it is a natural fit for us. We are excited about working with the TRN team.
In recognition of our new relationship with TRN, Athletic DNA would like to offer a discount to introduce our line. Right now, get the new ADNA hoodie for nearly half price at just $35. Don't wait until your game goes cold. This deal is only available while supplies last. And don't forget, you can get free shipping on all orders over $75, so layer up.
About TennisRecruiting.net
TennisRecruiting.net is the online home of thousands of junior tennis players and their parents, with player profile web pages for over 60,000 high school and middle school tennis players.
TennisRecruiting.net offers a wide range of content and services for college-bound athletes, coaches, and tennis enthusiasts. Highlights of content and services include:
Weekly rank lists broken down by high school graduating class
Web pages for players that include statistics, trends, and analysis
Annual ratings of top recruiting prospects
Articles from recruiting experts and former coaches and players
Recruiting profiles of top junior players
Services for coaches to identify top targets and track prospects
Players and parents can create free accounts to update their player profile pages, and they can also submit recruiting information directly to college coaches. For more information, please visit TennisRecruiting.net.
About Athletic DNA
Athlete-owned and athlete-inspired, Athletic DNA was founded to cater to the specific needs of competitive tennis players. ADNA's high performance apparel utilizes the latest in textile technology and has been tested and validated by world-class players.
In addition to offering the highest-quality products, Athletic DNA also invests in the development of tennis. ADNA has an extensive sponsorship program, and our business partners are athletes, coaches, and tennis academies. We are proud to give an ownership stake in our company to those who make us a success.
For more information, please visit AthleticDNA.com.
To learn more about TennisRecruiting.net, please contact:
Julie Wrege
[email protected]
(770) 993-5723 (within the United States and Canada)
+1 770 993 5823 (internationally)
Leave a Comment
More Website News
27-Aug-2015
Best Wishes, Class of 2015
The high school Class of 2015 had their ceremonies back in June - and many of those young men and women are now heading off to college. Today is the day that the Tennis Recruiting Network bids them farewell. This week's rankings are our final edition for the 2014-15 year - and the final rankings for the outgoing Class of 2015.
10-Aug-2015
Hard Court Championship Week
The USTA National Championships have now concluded - and gold balls have been awarded to your latest national champions. All week long, TennisRecruiting.net and Van Der Meer Academy celebrate these winners - from the East Coast to the West Coast - with coverage of the Nationals. Enjoy the 2015 edition of Championship Week.
29-Jul-2015
Top Prospect Fall Ratings Period Starts This Week
Twice a year, TennisRecruiting.net updates its Top Prospect ratings - sometimes known as "The Stars". Our next update to the Top Prospects comes in late September - and those ratings will be based on players' highest rankings during the next eight weeks - from the week of July 27 to the week of September 14, 2015. We invite players to review their player records to ensure accurate ratings.