Ivy League Tennis
At Scholarship For Athletes, we get asked a lot of questions regarding the Ivy League schools, how they work, how they recruit, and what the coaches are looking for. We asked some questions to a few Ivy League men's coaches and here is what we found. Story
| | |
| --- | --- |
| The Hot 100 features 100 boys and 100 girls who have been playing outstanding tennis. These players have substantially improved their rankings over the past month. | |
Have you checked out the Prince Players' Lounge? Review past Hot 100 articles and lists - and check out all things Prince. Click here to start.
College tennis is a goal for many players and parents, and they should learn about the recruiting process. Weil Tennis Academy is proud to sponsor Recruiting 101 - with articles about recruiting, eligibility, and more.

The USTA's Tennis On Campus program is designed to provide college students with opportunities for team camaraderie, social networking, and rivaled competition through tennis without the rigors of a varsity program.
Tennis Warehouse provides lively forums for the discussion of junior and college tennis. Here are the latest topics from the Talk Tennis message boards.
New Today: Boys' TennisRPI Lists
Gamma RZR 95 Racquet Review
To purchase this product or for a much more detailed written review,
Click Here!

National Showcase Tournaments are USTA-sanctioned events open to players from all sections. Compete against players outside of your district or section - and earn credit towards your Tennis Recruiting ranking.
Click here for the complete
Series Schedule
Nadal practicing before 2012 French Open Final
Last practice for Rafael Nadal with Alexandre Favrot before the second round of the 2012 French Open final.
http://www.facebook.com/babolat

Follow college tennis with the ITA - the governing body that oversees all levels of men's and women's varsity collegiate tennis.

Since 2011, Lisa Stone has been writing about all things junior tennis from a parent's perspective at
Parenting Aces
. Tune in to her
radio call-in show
each Monday at Noon ET.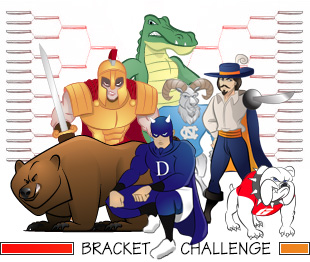 | | |
| --- | --- |
| Photo galleries are proudly presented by Southern California's own Advantage Tennis Academy. | |

Smith Sterns Tennis Academy is proud to present the College Commitment Lists. Check out the latest commitments here - and the full listings below.
Full Listings: Boys' Commits & Girls' Commits
Smith Stearns Tennis Academy
- training young players with a true passion for tennis since 2002.
Help build our following.
Follow us on Facebook
| | | |
| --- | --- | --- |
| TennisRecruiting.net was your home for the Spring Signing Period in March and April. Check out all the great features and profiles we brought you during our Countdown to Signing Day and Spring Signing Week '13 coverage. | | |