Special from
Scholarship For Athletes
At Scholarship For Athletes we get asked a lot of questions regarding the Ivy League schools, how they work, how they recruit, and what the coaches are looking for. It's no secret that in recent years the level of tennis in the Ivy League has increased dramatically. The bar has been raised by an influx of athletes that are coming to the table with the academic requirements along with some of the best tennis credentials in the world. We asked some questions to a few Ivy League men's coaches and here is what we found.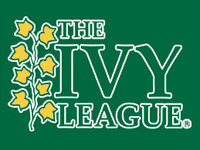 Questions and Answers
What's the level of Ivy League tennis programs now relative to other top teams in the national rankings?
It is very competitive, and if you look at the rankings you will see Ivy teams on both the men's and women's sides scattered throughout the rankings. Recruits should understand that any program ranked in the top-75 is a very solid program. A 3-star prospect, for instance, would have a challenging time making the starting line-up for a top-75 team. A 4-star prospect will have challenges as well. We urge recruits to review the current rosters of Ivy teams and they'll get a handle on who is playing and what their background is.
Overall, the Ivy is on the rise nationally. With the tough job market and difficult economic times, you see people - tennis players in particular - putting an even greater value on education. Therefore, it is becoming more and more competitive with the level of the Ivy teams.
What are the unique aspects of recruiting for Ivy admission compared to non-Ivy institutions and scholarship programs?
The Ivy League universities compete for a much smaller pool of players. It is also very difficult for most international students to take a SAT test in English, their second language and achieve the scores necessary for admission.
Is the timeline for Ivy admission different to non-Ivy institutes?
The Ivy League generally wants applications for admission submitted much earlier than many other universities. Some scholarship schools can extend the application deadline a lot longer than we can. We try to urge all of our prospects to get their testing done early so we can consider them if things work out.
In a nutshell, the bar has been raised and the standards for Ivy League tennis are continuing to increase. The teams are getting stronger, and they continue to get better and better players each year. In the past you could get a spot on these teams by being a 3 star with potential, strong grades and strong test scores. Things have changed, and that's no longer the case. With the Ivy League schools or any other school of interest, use the previous recruiting classes as a tool to determine whether or not you are qualified for the job.
Leave a Comment
More Recruiting 101 Articles
3-Feb-2016
Step One of the Recruiting Process
Over my many years of involvement with college tennis, I have been consistently asked the same question - what should prospective student-athletes look for when choosing a college? I have thought about this question a lot, and I have come up with a very simple answer: find the university, team, and coach that are the best fit for your goals, philosophy, and experience. That is a simple answer, but as always, the devil is in the details...
13-Nov-2015
Fall Signing Week '15: Keys to Success in Recruiting
I have been in the sports recruiting business for about six years now, and over the years I have seen some players successful in recruiting while others have struggled. The difference between those who end up playing college tennis and those who do not is not always who is a better player - but often who is willing to work harder and smarter than their competition. Check out my keys to success in the recruiting process.
2-Nov-2015
Countdown: Avoiding Senioritis After Committing
There's no vaccine for senioritis, which makes it all the more imperative you take preventative measures against it. NCSA Athletic Recruiting gives tips on how to do just that.
About Ross Greenstein
Ross Greenstein is President and CEO of Scholarship for Athletes, an independent consulting firm that assists high school athletes and their families throughout the scholarship search and negotiation process. He is a graduate of the University of Florida where he played NCAA division one tennis and made the SEC all-academic team. He was also a former Minnesota State Tennis Champion in high school. Ross can be contacted at [email protected].