Recruiting Feature
Top Men's Classes - 2014 Spring Rankings
by TennisRecruiting.net, 26 May 2014
All eyes of the college tennis world are still on Athens, where the singles and doubles championships will be contested today.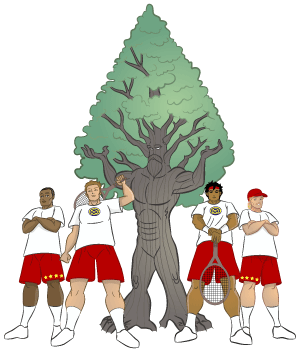 But the time has also come for Tennis Recruiting to look ahead to the future. The lifeblood of any college tennis program is recruiting, and college tennis programs have reported more than 1,700 commitments. The majority of schools have completed their recruiting for this year's class.
Today, The Tennis Recruiting Network announces the Top 25 men's recruiting classes for the Class of 2014, presented by Solfire.
Media Poll
The Tennis Recruiting Network and Solfire have again enlisted the aid of junior tennis experts to determine the top classes. Reporters, national and international tournament directors, referees, ranking chairmen, and writers from across the country have donated their time and talents to vote on these top classes. Panelists for this voting period are shown below.
Each of our panelists submitted his/her take on the Top 25 recruiting classes. Schools received 25 points for each first-place vote, 24 points for each second-place vote, on down to 1 point for each 25th-place vote. The panelists were told not to consider incoming transfer students in their voting - and also did not consider incoming freshmen who competed this spring.
Top 25 Men's Recruiting Classes (through May 2)
Here are the Spring Rankings of the top men's college recruiting classes, presented by the Tennis Recruiting Network. The Top 25 classes are shown in order, with the point totals and previous ranking from the winter in the two columns at right. The number of first-place votes is shown in parentheses next to the school name.
New recruits for schools are shown in bold italics. These lists are based on all commitments reported through May 2, 2014.
Also Receiving Votes
Other men's programs receiving votes are: Penn (48), Texas A&M (33), Memphis (17), Columbia (10), George Washington (7), Wisconsin (7), Florida Atlantic (5), Wake Forest (4), William & Mary (4), Tennessee (3), Chicago (2), Mississippi (2), Yale (2), Brown (1), Louisville (1).
Return of the Cardinal
With a first-round exit from the NCAA Championships earlier this month, the Stanford Cardinal finished up an injury-riddled 2013-14 season. Despite the setback, the future looks pretty good on The Farm. This year's lineup regularly featured three sophomores and two juniors who are all expected to return next season, and they will be joined by the nation's top recruiting class of 2014.
The recruiting class of Thomas Fawcett, David Hsu, and David Wilczynski - all Blue Chip seniors - earned 14 of the 21 first-place votes and 505 out of 525 possible points.
Competition at the Top
The Cardinal did not run away uncontested with the top spot. The strongest challenge came from the Georgia Bulldogs, who garnered five first-place votes and 492 points to take the No. 2 position in our rankings. Coach Diaz added Wayne Montgomery and Paul Oosterbaan to fall signees Peter Bertran and Andy Martinez for a four-man class that climbed from No. 25 in our Winter Poll all the way up to No. 2.
The South Carolina Gamecocks and Michigan Wolverines, who are ranked No. 3 and No. 4 in our rankings, respectively, each earned one first-place vote.
The University of Kentucky rounds out our Top 5.
New Arrivals
There are three programs in the rankings that did not appear in our winter poll. Florida State, UNC Wilmington, and Texas check in at No. 21, No. 23, and No. 25 in the rankings, respectively.
The Florida State Seminoles recruited local Tallahassee brothers Terrance and Terrell Whitehurst to move into the No. 21 spot. The brothers are a formiddable pair, winning 11 matches at last summer's USTA Clay Court and Hard Court Nationals.
The UNC Wilmington men's team is making its first-ever appearance in our recruiting class rankings. Head Coach Mait Dubois and assistant Taylor Vaughn are bringing in a 7-man class for the Seahawks, who hope to improve on their Round of 64 appearance in the NCAA Tournament next season.
The Texas Longhorns round out the Top 25 - combining Top-200 ITF player Julian Zlobinsky with fall recruit John Mee to earn 54 points and slide into the No. 25 spot.
Conference Call
The Southeastern Conference has certainly flexed its muscles on the recruiting trail. The SEC leads all conferences with six of the Top 25 recruiting classes - including four programs in the Top 6.
Paving the way for the SEC is the Georgia Bulldogs at No. 2. They are joined in the Top 10 by South Carolina (No. 3), Kentucky (5), and Alabama (6). Other SEC programs in the Top 25 are Florida (13) and Vanderbilt (16).
The ACC is second among conferences with five ranked recruiting classes, and also notable is the PAC-12 with ranked three programs that are all in the Top 10.
Three recruiting classes in our rankings come from programs outside of the so-called "high major" conferences, and these three programs are each the sole representative of their conferences.
The Brigham Young University Cougars check in at No. 20 in our rankings with a four-man class that features three 5-Star recruits. Also in the rankings are UNC Wilmington (No. 23) and Tulsa (24).
All three of these programs should figure prominently in our mid-major rankings which will be published in a couple of weeks.
Panelists for May 2014
The 21 panelists for this voting period are shown below alphabetically. We sincerely appreciate them donating their time and talents to this effort. Please join us in thanking them when you see them out and about in the tennis world.
Dede Allen, Contributor to TennisRecruiting.net, USTA Florida Section, consultant to Prince Sports
Joseph Braden, Director of Tennis at Schwartz Tennis Center, USTA/Midwest Tournament Director.
Casey Chapin, National Tournament Director, Director, Hudlow Tennis Center
Sonny Dearth, Daily Press newspaper and dailypress.com Web site in Newport News, Va.
Tim Donovan, Donovan Tennis Strategies, DTS College Exposure Series
Barry Friedman, Director of Tennis, The Claremont Club, National Tournament Director G18's National Team Championships, tournament director USTA Men's Pro Circuit (Pomona Valley Hospital Medical Center USTA Pro Classic)
Sally Grabham, National Tournament Director, USTA Winter Nationals, National Junior Competition Committee, Southwest Junior Competition Committee, Southwest Section Board Executive Committee
Larry Haugness, USTA/Missouri Valley Board of Directors, National Tournament Director, PTR National Tester, USPTA, Junior Davis Cup Coach
Larry Jackson, Director, Dayton Center Courts and Tennis Academy, National Tournament Director
Randy Jenks, USPTA National, National Tournament Director, The Firehouse $10k Tournament Director
Pua Johnson, USTA National and ITA Collegiate Referee
Ali Jones, Contributor to TennisRecruiting.net, USTA/Texas Junior Tennis Blog
Ernie Katko, Junior Development Coach in Chicago, USTA High Performance Coach, USPTA, PTR, Member of USTA/Midwest Coaches Commission
Colette Lewis, ZooTennis.com
Tony Minnis, Former head coach, LSU women's tennis, host of Inside College Tennis with Tony Minnis
Phil Parrish, Tennis Director, The Longfellow Club, National Tournament Director, Former College Coach
Robert Sasseville, National Tournament Director, USTA National Referee
Kathy Sell Smith, Former member of USTA Collegiate Varsity Committee, Former head coach of Princeton women's tennis, private coach
Lisa Stone, ParentingAces.com
Clayton Taylor, Former ATP and Collegiate Coach. Former Director of U.S. International Hard Courts and National Opens.
Julie Wrege, TennisInformation.com, TennisRecruiting.net, former National Tournament Director, former USTA ranking chair
First of Many...
These are only the first of our Recruiting Class Rankings. Rankings for the women's classes will be released next Monday, June 2nd, followed by rankings of Mid-major as well as NCAA Division III schools.
About Solfire
Solfire is proud to sponsor Recruiting Class Rankings at TennisRecruiting.net.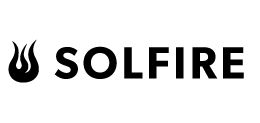 Solfire embodies the powerful force within us to pursue our dreams. By merging original designs with high-performance materials, each product becomes Art In Motion.
We begin in the artist studio, then we travel the world to find the best materials. In each step of the development process we apply the most advanced technology, equipment and techniques. Our design lab in Brooklyn, N.Y. allows us to immerse ourselves in every detail, from initial inspiration to the last stitch.
We are a diverse crew of creative individuals who are passionate about testing our limits, exploring the world and designing great clothes.
Connect with Solfire on Facebook, Twitter, Instagram, and YouTube - or on their website.
Leave a Comment
More Recruiting Class Rankings
26-Jan-2015
Top Men's Classes - 2015 Winter Rankings
The end of January is at the midway point between the fall and spring signing periods. Many high school seniors made formal commitments in November, and lots more are making verbal commitments every week as we move towards the spring. With more than 850 commitments, there is no time like the present to check up on how the programs are doing. Today, the Tennis Recruiting Network is proud to bring you the Top 25 Men's College Tennis Recruiting Classes.
20-Jun-2014
2014 Top NCAA Division III Women's Classes
The Tennis Recruiting Network wraps up its spring recruiting class rankings with a look at the D-III women. Today we present our list of the Top 25 NCAA D-III women's recruiting classes for 2014. Once again, the Eagles soar at the top of the rankings.
16-Jun-2014
2014 Top NCAA Division III Men's Classes
The Tennis Recruiting Network presents its recruiting class rankings for NCAA Division III conferences. Today we present our Top 25 D-III men's recruiting classes for 2014. The top class this year comes in a distinct shade of Maroon - and from the Windy City.