Special Announcement
USTA Eastern Section to Hold 23rd Annual College Showcase Day
Press Release - 17 October 2009
White Plains, NY - Every year, hundreds of nationally ranked high school tennis players are recruited to play for the top college teams, with generous athletic scholarships and the potential of becoming professional tennis players.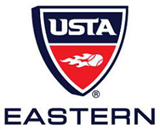 But for the thousands of other high school tennis players, there are many opportunities to play in college that go unnoticed.
On Nov. 8, the United States Tennis Association Eastern Section will host its 23rd Annual College Showcase Day, giving students from across New York, New Jersey and Connecticut a chance to learn about the wide range of opportunities in college tennis. The showcase will be held at USTA Billie Jean King National Tennis Center in Queens and include a Round Robin tournament for high school seniors.
"There are hundreds of colleges out there that are looking for tennis players to join their teams," said DA Abrams, Executive Director of USTA Eastern. "And while some schools cannot offer athletic scholarships, they often provide financial aid for these students, who enhance campus life and represent their schools at matches across the country ."
Last year, coaches from more than 50 colleges participated in the Showcase, from Division I universities like Seton Hall, to Division III colleges like Vassar. More than 120 high school juniors and seniors came to the Showcase.
Coaches and high school students interested in attending the showcase should register at http://eastern.usta.com. For more information, contact Julie Bliss, Director of Player Development/Junior Competition at 914-697-2229 or bliss@eastern.usta.com.
The USTA Eastern Section, based in White Plains, New York, is a not-for-profit community service organization whose mission is to promote and develop the growth of tennis. The section encompasses all of New York State, Northern New Jersey and Greenwich, Connecticut. It is one of 17 geographic sections of the United States Tennis Association, the governing body of tennis in the United States, and supports more than 49,000 members. The section also establishes and maintains rules of fair play, high standards of sportsmanship and represents, in its jurisdiction, the programs and policies of the USTA. More information about the USTA Eastern section is available by visiting: www.eastern.usta.com.
Leave a Comment
More Special Features
22-Dec-2014
Halbauer Makes the Most of Opportunity in Macon
17-year old Ellie Halbauer discovered something about her game at the USTA Pro Circuit's 50K, Tennis Classic of Macon event in October, and it is something that all young tennis players would do well to remember - sometimes it's easier to play when you are down.
15-Dec-2014
DTS College Exposure Series
The 2015 DTS College Exposure Series kicks off with the 10th Annual DTS Southern California Showcase January 3rd & 4th at the Claremont Colleges in Claremont, CA. Other lefs in the series will be held next summer in New Haven and Boston. Events in the series are the longest running of their kind - boasting an impressive list of college coaches. These college exposure events prove to be an invaluable resource for both student-athletes and college coaches.
10-Dec-2014
Minor Leagues of Tennis a Proving Ground for Officials as Well as Players
Known mainly for his booming voice over a Stadium Court microphone and his laid back demeanor, chair umpire Jake Garner is the face of tennis officiating here in the United States. But in October, Garner took a break from his regular duties to head to Macon, Ga., to observe and scout officials at a 50K women's pro event - which is good news for tennis players of all levels...