Special Announcement
USTA Eastern Section to Hold 23rd Annual College Showcase Day
Press Release - 17 October 2009
White Plains, NY - Every year, hundreds of nationally ranked high school tennis players are recruited to play for the top college teams, with generous athletic scholarships and the potential of becoming professional tennis players.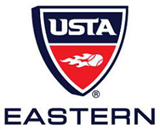 But for the thousands of other high school tennis players, there are many opportunities to play in college that go unnoticed.
On Nov. 8, the United States Tennis Association Eastern Section will host its 23rd Annual College Showcase Day, giving students from across New York, New Jersey and Connecticut a chance to learn about the wide range of opportunities in college tennis. The showcase will be held at USTA Billie Jean King National Tennis Center in Queens and include a Round Robin tournament for high school seniors.
"There are hundreds of colleges out there that are looking for tennis players to join their teams," said DA Abrams, Executive Director of USTA Eastern. "And while some schools cannot offer athletic scholarships, they often provide financial aid for these students, who enhance campus life and represent their schools at matches across the country ."
Last year, coaches from more than 50 colleges participated in the Showcase, from Division I universities like Seton Hall, to Division III colleges like Vassar. More than 120 high school juniors and seniors came to the Showcase.
Coaches and high school students interested in attending the showcase should register at http://eastern.usta.com. For more information, contact Julie Bliss, Director of Player Development/Junior Competition at 914-697-2229 or [email protected].
The USTA Eastern Section, based in White Plains, New York, is a not-for-profit community service organization whose mission is to promote and develop the growth of tennis. The section encompasses all of New York State, Northern New Jersey and Greenwich, Connecticut. It is one of 17 geographic sections of the United States Tennis Association, the governing body of tennis in the United States, and supports more than 49,000 members. The section also establishes and maintains rules of fair play, high standards of sportsmanship and represents, in its jurisdiction, the programs and policies of the USTA. More information about the USTA Eastern section is available by visiting: www.eastern.usta.com.
Leave a Comment
More Special Features
28-Sep-2016
Rome Tennis Center Blends Economics and Education with Tennis
In Field of Dreams, a voice told Kevin Costner's character, "If you build it, he will come." Cities and municipalities have been doing this for sports like baseball, softball, soccer and lacrosse. Add tennis into the conversation, as word has reached the "powers that be" that a large, modern and sprawling tennis center can drive money into the local economy, bring awareness to all that a city offers, and offer unprecedented educational and recreational opportunities for residents.
7-Jun-2016
USTA Midwest Section to Hold College Showcase in Indianapolis
On Friday, June 24, the USTA Midwest Section will host its 2016 College Showcase, giving students from the region a chance to learn about the wide range of opportunities in college tennis. The showcase will be held at the Barbara S. Wynne Tennis Center, North Central High School in Indianapolis, Indiana, and will include both information and on-court sessions for high school players.
4-May-2016
ASU Reinstates Men's Tennis
After an eight-year hiatus, Sun Devil Athletics announced the reinstatement of the men's tennis program at Arizona State. Through a lead gift of $1M by Buffie and Ray Anderson, Vice President for University Athletics, ASU will now field a total of 26 NCAA varsity sports.