Special Announcement
USTA/Mid-Atlantic Section to Hold College Showcase at Old Dominion
Press Release - 31 October 2009
Every year, hundreds of nationally ranked high school tennis players are recruited to play for the top college teams, with generous athletic scholarships and the potential of becoming professional tennis players.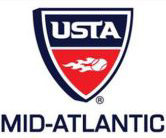 But for the thousands of other high school tennis players, there are many opportunities to play in college that go unnoticed.
On Nov. 14, the United States Tennis Association Mid-Atlantic Section will host its 1st Annual College Showcase Day, giving students from across DC, Maryland, Virginia, West Virginia and North Carolina a chance to learn about the wide range of opportunities in college tennis. The showcase will be held at Old Dominion University in Norfolk, Virginia and include a Round Robin tournament for high school players.
USTA Junior and Collegiate Competition Manager Erica Perkins said, "Colleges of all levels of tennis are out there looking for tennis players to join their teams. Although some schools cannot offer athletic scholarships, they are often able to provide financial aid for these students, who enhance campus life and represent their schools at matches across the country."
Similar events in other sections have attracted over 50 institutions with coaches from NCAA Divisions I, II, and III plus coaches from NAIA and Juco programs. We hope our Mid-Atlantic event will rival those types of events and increase opportunities for all junior players to play at the college level. Sign up today!
The Mid-Atlantic College Showcase is your opportunity to see and be seen by college coaches. To participate, PLAYERS MUST REGISTER ONLINE.
For more information, contact Bonnie Vona by email or by phone at (703) 556-6120, Ext. 17.
Parents may also take advantage of this Showcase to have questions about the college tennis process answered by Mark Guilbeau, Head Coach of the University of Virginia's Women's Tennis Team.
COLLEGE COACHES ARE CHECKING ONLINE NOW TO SEE WHAT PLAYERS WILL BE ATTENDING. SIGN UP NOW!
For more information, visit the USTA/Mid-Atlantic College Showcase webpage.
Leave a Comment
More Special Features
20-Jan-2015
Racquet Customization a Growing Trend in Junior and College Tennis
As if tennis parents, junior and college tennis players didn't have enough expense in buying frames, strings, shoes and high tech apparel, many are choosing to shell out even more cash to have their racquets customized to preferred specifications.
16-Jan-2015
Eight Intriguing Questions for 2015
It's January... so it must be time for another edition of "Intriguing Questions" from columnist Colette Lewis. Today, in the tenth article in as many years, Colette poses eight questions about junior and college tennis that should be answered over the coming months.
9-Jan-2015
An interview with Nick Saviano
Nick Saviano began his storied coaching career at age 28 after winning two NCAA titles at Stanford and playing the ATP circuit for several years. After 15 years with the USTA, Saviano started his own tennis academy, where he can still be found feeding balls to eight-year-olds with grand slam dreams. Colette Lewis got the chance to talk with Saviano about many topics around tennis coaching and the game in general.