Special Announcement
USTA/Mid-Atlantic Section to Hold College Showcase at Old Dominion
Press Release - 31 October 2009
Every year, hundreds of nationally ranked high school tennis players are recruited to play for the top college teams, with generous athletic scholarships and the potential of becoming professional tennis players.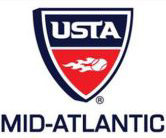 But for the thousands of other high school tennis players, there are many opportunities to play in college that go unnoticed.
On Nov. 14, the United States Tennis Association Mid-Atlantic Section will host its 1st Annual College Showcase Day, giving students from across DC, Maryland, Virginia, West Virginia and North Carolina a chance to learn about the wide range of opportunities in college tennis. The showcase will be held at Old Dominion University in Norfolk, Virginia and include a Round Robin tournament for high school players.
USTA Junior and Collegiate Competition Manager Erica Perkins said, "Colleges of all levels of tennis are out there looking for tennis players to join their teams. Although some schools cannot offer athletic scholarships, they are often able to provide financial aid for these students, who enhance campus life and represent their schools at matches across the country."
Similar events in other sections have attracted over 50 institutions with coaches from NCAA Divisions I, II, and III plus coaches from NAIA and Juco programs. We hope our Mid-Atlantic event will rival those types of events and increase opportunities for all junior players to play at the college level. Sign up today!
The Mid-Atlantic College Showcase is your opportunity to see and be seen by college coaches. To participate, PLAYERS MUST REGISTER ONLINE.
For more information, contact Bonnie Vona by email or by phone at (703) 556-6120, Ext. 17.
Parents may also take advantage of this Showcase to have questions about the college tennis process answered by Mark Guilbeau, Head Coach of the University of Virginia's Women's Tennis Team.
COLLEGE COACHES ARE CHECKING ONLINE NOW TO SEE WHAT PLAYERS WILL BE ATTENDING. SIGN UP NOW!
For more information, visit the USTA/Mid-Atlantic College Showcase webpage.
Leave a Comment
More Special Features
21-Mar-2015
Former College Stars, Juniors Take BNP Paribas Open Challenge
It's one of the longest of longshots in tennis. Winning six or seven straight matches to reach just the qualifying stage of an ATP or WTA tennis event is considered a longshot. Thousands now try it each summer with the USTA's U.S. Open National Playoffs, and a couple hundred more try it each year in Indian Wells, Calif., as the people behind the BNP Paribas Open host the BNP Paribas Open Challenge. Several junior and college stars are among them.
9-Mar-2015
College Coaches Forum
Some junior tennis tournaments include college forums where junior tennis players and their parents can learn about the college recruiting process. One such forum took place at the USTA Southern Sectionals in Rome, Ga., earlier this year. Get some of the tips from that forum - and find out what they are all about...
28-Feb-2015
Talking with Michael Joyce - Part 2
Colette Lewis of ZooTennis.com got the chance to talk with former tennis player and now coach Michael Joyce earlier this month in Midland, Michigan at the $100,000 Dow Corning Tennis Classic. This is Part 2 of their conversation.