TOP PROSPECTS
Girls' Class of 2017 - Freshmen
As of Monday, 3/3/2014




| | | | | | | | | | | | | |
| --- | --- | --- | --- | --- | --- | --- | --- | --- | --- | --- | --- | --- |
| View: | | Blue Chip | | 5-Star | | 4-Star | | 3-Star | | 2-Star | | 1-Star |





| Rating | Name | City | State |
| --- | --- | --- | --- |
| | Abdelouahid, Hind | San Jose | CA |
| | Acierto, Jeanine | Centreville | VA |
| | Adam, Kathryn | Cincinnati | OH |
| | Adamie, Nicole | Aledo | TX |
| | Adewumi, Sarah | Phoenix | AZ |
| | Ahn, Jacqueline | Willowbrook | IL |
| | Alety, Neha | Chandler | AZ |
| | Alexander, Hannah | Greenville | SC |
| | Allen, Erin | Lenoir City | TN |
| | Alshon, Paige | Boca Raton | FL |
| | Alvarez, Daniela | Austin | TX |
| | Amero, Brooke | McDonough | GA |
| | Amin, Mira | Oak Brook | IL |
| | Amiri, Flora | Union City | CA |
| | Appleton, Emily | Naples | FL |
| | Arcalgud, Anusha | Eagan | MN |
| | Arendain, Denise | Roseville | CA |
| | Auman, Grace | Stone Mountain | GA |
| | Austin, Devon | Boise | ID |
| | Balilo, Isabel | Bayside | NY |
| | Barclay, Kara | Chicago | IL |
| | Barnes, Kylie | Huntersville | NC |
| | Basko, Olga | Bradenton | FL |
| | Bazan, Alejandra | Marietta | GA |
| | Beachboard, Sofie | Encinitas | CA |
| | Belgica, Eliza | San Diego | CA |
| | Bemisderfer, Madelyn | Cold Spring | KY |
| | Bendetti, Sophie | Pacific Palisades | CA |
| | Bercz, Katie | Cincinnati | OH |
| | Berger, Brett | Carlsbad | CA |
| | Bertsch, Lauren | Middletown | RI |
| | Bhaskar, Nidhi | Chesterfield | MO |
| | Blanchard, Cameron | Jacksonville | FL |
| | Blanchard, Carrigan | Jacksonville | FL |
| | Boatright, Blair | Broussard | LA |
| | Boubel, Hannah | Comfort | TX |
| | Boustany, Chloe | Elkridge | MD |
| | Bowerman, Emily | Winston Salem | NC |
| | Bowers, Esther | Kerrville | TX |
| | Brooks, Claire | Saint Clair | MI |
| | Broussard, Stephanie | Mechanicsville | VA |
| | Brower, Sidney | Le Mars | IA |
| | Brown, Alexandra | El Paso | TX |
| | Bryant-Otake, Tristen | Kailua | HI |
| | Burde, Simone | Bala Cynwyd | PA |
| | Burk, Parker | Henderson | NV |
| | Burk, Payton | Henderson | NV |
| | Burr, Michaela | Westerly | RI |
| | Cahalan, Erica | Duluth | GA |
| | Cai, Sophia | Princeton | NJ |
| | Caldwell, Caroline | Athens | GA |
| | Campbell, Maya | Swartz Creek | MI |
| | Cao, Laura | Cupertino | CA |
| | Cardwell, Nicole | Westerville | OH |
| | Caro, Valentina | Swisher | IA |
| | Casper, Claire | Santa Cruz | CA |
| | Chai, Christina | Sammamish | WA |
| | Chappell, Julia | Manchester | NH |
| | Chen, Jessica | Naperville | IL |
| | Cheng, Sayuri | Hacienda Hts | CA |
| | Chettri, Sierra | Rowlett | TX |
| | Chhabra, Sarina | Irving | TX |
| | Chikvashvili, Stephanie | Syosset | NY |
| | Chow, Alina | Demarest | NJ |
| | Christiansen, Nicole | Brentwood | TN |
| | Chu, Lily | Belle Mead | NJ |
| | Connelly, Caroline | Cumming | GA |
| | Contrucci, Hannah | Albuquerque | NM |
| | Cooper, Rachel | Thomasville | GA |
| | Cooper, Sarah | Birmingham | AL |
| | Corwin, Emma | Boca Raton | FL |
| | Covington, Madison | Greenville | SC |
| | Cox, Hunter | Raleigh | NC |
| | Crain, Elizabeth | Madisonville | LA |
| | Czerwonka, Claire | Kenosha | WI |
| | Czosnyka, Kamila | Park Ridge | IL |
| | Daugherty, Kate | Midland | TX |
| | Davis, Halah | Oceanport | NJ |
| | De la luz Montalvo, Karla | Richmond | TX |
| | Deames, Cameryn | Daniel Island | SC |
| | Dean, Claire | Irvine | CA |
| | Deeter, MacKenzie | Wadsworth | OH |
| | Deimling, Emma | Medina | OH |
| | Deininger, Marisa | Cornelius | NC |
| | Deturk, Jenna | San Lorenzo | CA |
| | Dinh, Isabelle | Milpitas | CA |
| | Dixon, Victoria | Clayton | NC |
| | Dobbins, Emmy | Panama City | FL |
| | Dolabany, Ronia | Doral | FL |
| | Dorian, Jenna | Novato | CA |
| | Dorn, Erica | Johns Creek | GA |
| | Doucet, Julia | Lafayette | LA |
| | Drulias, Anastasia | Bakersfield | CA |
| | Dumas, Olivia | Newnan | GA |
| | Dupree, Carmen | Cornelius | NC |
| | Dursht, Mia | Darien | CT |
| | Echeandia, Alesandra | Dorado | PR |
| | Edin, Izabella | Staples | MN |
| | Eghbali, Noelle | Downingtown | PA |
| | Elpusan, Tia | Rolling Hills Estate | CA |
| | Epperson, Erin | Bartlesville | OK |
| | Evani, Gayathri | Lincoln | NE |
| | Everett, Lily | Ft Lauderdale | FL |
| | Fan, Mikayla | West Vancouver | BC |
| | Fee, Maggie | Sarasota | FL |
| | Feldman, Carly | Delray Beach | FL |
| | Filut, Jasmine | Austin | TX |
| | Fish, Elena | Newport Beach | CA |
| | Flatley, Christine | Milton | MA |
| | Folse, Hana | Brock | TX |
| | Foreman, Brennan | Austin | TX |
| | Forsyth, Callie | Orem | UT |
| | Fox, Madelyn | Bloomfield Hills | MI |
| | Francsics, Monika | Okemos | MI |
| | Fraser, Zoe | Virginia Beach | VA |
| | Freirich, Joie Beth | Prairie Village | KS |
| | Fujimori, Haley | Mililani | HI |
| | Gao, Joanne | Novi | MI |
| | Garcia, Paulina | San Antonio | TX |
| | Gerard, Elise | Bayside | WI |
| | Ghajar, Nasha | West Seneca | NY |
| | Gil, Marlene | Bradenton | FL |
| | Gilbert, Victoria | Dallas | TX |
| | Goble, Grace | Rapid City | SD |
| | Golden, Sara | Winnetka | IL |
| | Goldsmith, Frances | Honolulu | HI |
| | Gomez, Anamaria | Jupiter | FL |
| | Gonzalez, Natalie | San Antonio | TX |
| | Gonzalez, Paula | Weston | FL |
| | Gonzalez, Valeria | Pinecrest | FL |
| | Goodman, Brittany | Marietta | GA |
| | Gordon, Jasmyn | San Diego | CA |
| | Goridkov, Nicole | Allen | TX |
| | Greenberg, Carina | Austin | TX |
| | Grubb, Krystal | Elkhart | IN |
| | Grundy, Kayla | Grand Blanc | MI |
| | Gudipudi, Sravya | Clovis | CA |
| | Guilarte, Gabriela | Barquisimeto | LA |
| | Hahn, Kayleigh | Dacula | GA |
| | Hall, Alexis | Allen | TX |
| | Hamaker, Asha | Oklahoma City | OK |
| | Hammond, Madelyn | Midland | TX |
| | Harrington, Reiley | Carmel | IN |
| | Harrod, Hannah | Austin | TX |
| | Havlova, Klara | Krhanicce | PR |
| | Hederick, Grace | Atlanta | GA |
| | Henderson, Sophie | Las Vegas | NV |
| | Henry, Brittany | Homewood | IL |
| | Hicks, Caroline | Norcross | GA |
| | Highsmith, Hannah | Folsom | CA |
| | Hildebrandt, Morgan | Inman | SC |
| | Holley, Claire | Kalamazoo | MI |
| | Hooks, Olivia | Charlotte | NC |
| | Horn, Sarah | Lexington | KY |
| | Horwitz, Megan | Pembroke Pines | FL |
| | Illuzzi, Nila | Port Saint Lucie | FL |
| | In, Lani | Houston | TX |
| | Inman, Jessica | Sun Prairie | WI |
| | Iordache, Alexandra | Princeton | NJ |
| | Isaac, Ashley | Auburn | CA |
| | Ivanov, Kristina | West Hills | CA |
| | Iverson, Annika | Mendota Heights | MN |
| | Iyengar, Svaksha | Prosper | TX |
| | Iyer, Sharmada | Boca Raton | FL |
| | Jabrzemski, Nina | Norman | OK |
| | Jacobs, Lauryn | Needham | MA |
| | Jakimowicz, Jacqueline | Mendham | NJ |
| | Jansky, Rachael | Frisco | TX |
| | Javidi, Olia | Poway | CA |
| | Johnson, Ellie | Raleigh | NC |
| | Johnson, Nari | Dublin | OH |
| | Jones, Natalyn | Brentwood | TN |
| | Jyo, Erin | Mililani | HI |
| | Kalcic, Danielle | Camarillo | CA |
| | Kalmanovich, Sarah | Framingham | MA |
| | Kamel, Laila | Coppell | TX |
| | Kapelevich, Marie | Antioch | IL |
| | Karaalp, Adelya | Rancho Palos Verdes | CA |
| | Karavitch, Alyssa | Murrieta | CA |
| | Kashyap, Anjali | Moreland Hills | OH |
| | Katz, Nicole | Northbrook | IL |
| | Kavaloski, Mary | Santa Ynez | CA |
| | Kearney, Maeve | Englewood | CO |
| | Kiam, Lia | New York | NY |
| | Kielan, Nicole | Valley Stream | NY |
| | Kirk, Tyler | MT Pleasant | SC |
| | Klein, Abbi | Las Vegas | NV |
| | Klutke, Grace | Saint Louis | MO |
| | Koegelenberg, Esca | Longview | TX |
| | Koors, Kimmie | Tulsa | OK |
| | Kopiecki, Alexandra | Andover | MN |
| | Kotlarova, Beata | Boca Raton | FL |
| | Kowalsky, Courtney | Oyster Bay | NY |
| | Kozlowski, Alexandra | Des Moines | IA |
| | Kuo, Anna | FtWorth | TX |
| | Kurani, Caroline | Charlotte | NC |
| | Lackey, Jessica | Snellville | GA |
| | Lalim, Riley | Lakeville | MN |
| | Landerfelt, Madelyn | Minden | NV |
| | Larson, Synclair | Austin | TX |
| | Lastrapes, Camille | Jacksonville | FL |
| | Lawlor, Gabriela | Litchfield Park | AZ |
| | Leasure, Grace | Devon | PA |
| | Lehman, Lexi | Scottsdale | AZ |
| | Leighton, Rachel | Newtonville | MA |
| | Leonard, Megan | Charlotte | NC |
| | Lier, Zoe | Henderson | NV |
| | Lim, Rachael | Moonachie | NJ |
| | Lim, Taylor | San Jose | CA |
| | Liu, Sarina | Rolling Hills | CA |
| | Long, Lauren | Clinton | MD |
| | Long, Natasha | Irving | TX |
| | Lopez, Ana | Fargo | ND |
| | Lowe, Johnna | Omaha | NE |
| | Lynch, Megan | Albuquerque | NM |
| | Mabee, Sarah | Houston | TX |
| | Madison, Marissa | Bexley | OH |
| | Manuel, Mariette | League City | TX |
| | Manz, Kayla | Kailua | HI |
| | Markovic, Melanie | Tracy | CA |
| | Marshall, Valerie | Arlington | VA |
| | Marthinsen, Rachel | Matthews | NC |
| | Martin, Claire | Chesterfield | MO |
| | Martin, Margaret | Houston | TX |
| | Mast, Morgan | Goshen | IN |
| | McCammon, Bailey | Buford | GA |
| | McCarthy, Kylie | Troy | IL |
| | McConnell, Emily | Merritt Island | FL |
| | McGraw, Sydney | Sharpsburg | GA |
| | Medina, Lourdes | San Lorenzo | PR |
| | Mendez, Karla | Miramar | FL |
| | Mesmer, Dori | Kensington | MD |
| | Mikhailenko, Katya | Mequon | WI |
| | Moore, Laura | Westfield | IN |
| | Moore, Madison | Scottsdale | AZ |
| | Moore, Olivia | Marietta | GA |
| | Moortgat, Camryn | Boise | ID |
| | Morandias, Ann-Sophie | Port St Lucie | FL |
| | Morgan, Haley | Kingwood | TX |
| | Nash, Courtney | Andover | MA |
| | Natori, Katie | Honolulu | HI |
| | Navia, Laura | Miami | FL |
| | Navin, Kruti | Basking Ridge | NJ |
| | Neil, Claire | Papillion | NE |
| | Neilson, Stephanie | San Clemente | CA |
| | Ngo, Michelle | Friendswood | TX |
| | Nguyen, Kaitlyn | San Ramon | CA |
| | Nielsen, Abigail | Albuquerque | NM |
| | Nikfar, Neeka | Saratoga | CA |
| | Nikoloff, Nikoleta | Henderson | NV |
| | Nilipour, Lily | San Diego | CA |
| | Norton, Haylee | Stratford | CT |
| | O'Toole, Lilly | Cincinnati | OH |
| | Ogranovich, Alisa | Aliso Viejo | CA |
| | Olyphant, Grace | New York | NY |
| | Palandjian, Te | Belmont | MA |
| | Palavra, Sabrina | Skokie | IL |
| | Parker, Halle | Magnolia | DE |
| | Parthasarathy, Shayla | San Diego | CA |
| | Pectol, Ellie | Greeneville | TN |
| | Peddinti, Shreya | Mequon | WI |
| | Persky, Allyson | Solon | OH |
| | Phipps, Sydney | Fenton | MI |
| | Pintavorn, S.Caitlin | Martinez | GA |
| | Pittman, Mia | Atlanta | GA |
| | Pittman, Virginia | Atlanta | GA |
| | Pollock, Alexa | Plano | TX |
| | Poole, Susannah | Alpharetta | GA |
| | Prabhu, Shruti | Boynton Beach | FL |
| | Pritchard, Brooke | Gibsonia | PA |
| | Pugliese, Bianca | Redondo Beach | CA |
| | Qian, Elizabeth | Cary | NC |
| | Quetzeri, Mariana | Laredo | TX |
| | Quick, Camille | Atlanta | GA |
| | Rabinovich, Emily | Warrington | PA |
| | Rajkumar, Indira | Bethesda | MD |
| | Ramsay, Addison | Keller | TX |
| | Rane, Milan | Bradenton | FL |
| | Ratcliff, Ava | Huntington | WV |
| | Ray, Namrata | McKinney | TX |
| | Raymond, Breanna | Marietta | GA |
| | Reddy, Megha | Austin | TX |
| | Redic, Margaret | Charlotte | NC |
| | Reinhart, Alexandra | Austin | TX |
| | Reis, Abby | Urbandale | IA |
| | Restrepo, Cassandra | Miami | FL |
| | Reynolds, Gracie | Wichita Falls | TX |
| | Ricardo, Sharienne | Aventura | FL |
| | Rich, Lauren | Dallas | TX |
| | Rinker, Mikayla | Fullerton | CA |
| | Risinger, Morgan | S Glastonbury | CT |
| | Ritchie, Rebecca | Amarillo | TX |
| | Rivera, Gabriella | Juana Diaz | PR |
| | Rivera, Laura | Guaynabo | PR |
| | Roach, Spencer | Papillion | NE |
| | Rodick, Meghan | Kapolei | HI |
| | Ronning, Lexy | Sioux Falls | SD |
| | Ross, Madison | San Antonio | TX |
| | Sabo, Olivia | Cincinnati | OH |
| | Samson, Nicole | Dacula | GA |
| | Sawtelle, JayLee | Columbus | GA |
| | Schaetz, Melina | West Bend | WI |
| | Schoenbeck, Sara | Pueblo West | CO |
| | Seaton, Samantha | Simi Valley | CA |
| | Sen, Reshmi | Katy | TX |
| | Sessions, Peyton | Lakeland | TN |
| | Shea, Margot | Bozeman | MT |
| | Shillington, Julie | Miami | FL |
| | Short, Camryn | Rumson | NJ |
| | Sidhu, Anna | Charleston | WV |
| | Simha, Nikita | Coppell | TX |
| | Singletary, Kaizah | Shalimar | FL |
| | Smith, Aubrey | Columbus | IN |
| | Smith, Claire | Lexington | KY |
| | Snyder, Samantha | Reading | PA |
| | Soden, Kaitlin | Charlotte | NC |
| | Sokol, Danielle | Northbrook | IL |
| | Spargo, Audra | Spokane | WA |
| | Springs, Emma | Myrtle Beach | SC |
| | Sridhar, Meghana | Powder Springs | GA |
| | St. Amant, Sophie | Ocean Springs | MS |
| | Stallings, Caroline | Clarksville | MD |
| | Steppe, Paige | Woodstock | GA |
| | Stewart, Rebecca | Atlanta | GA |
| | Stone, Emily | Brentwood | TN |
| | Stoyen, Simone | Herndon | VA |
| | Stubbs, Lauren | Leawood | KS |
| | Sullivan, Cele | Birmingham | AL |
| | Swann, Katie | Huntington | WV |
| | Takenaka, Yuri | Saint Charles | MO |
| | Tamarkin, Nastasia | Washington | DC |
| | Telford, Katie | Elmhurst | IL |
| | Terranova, Gabrielle | Metairie | LA |
| | Thompson, Lauren | Laguna Niguel | CA |
| | Thorn, Jordan | Jacksonville | FL |
| | Thrash, Gracelyn | Marietta | GA |
| | Till, Alissa | Las Vegas | NV |
| | Tinsley, Kristina | Schererville | IN |
| | Tiong, Joyce | Allen | TX |
| | Torres-Martin, Josefina | Miami | FL |
| | Ullal, Sonia | Alpharetta | GA |
| | Valentine, Ginger | Delano | MN |
| | Vlietstra, Sophie | Lewisville | TX |
| | Vodhanel, Kelsey | Irvine | CA |
| | Volcan, Andrea | Winston Salem | NC |
| | Voulgaropoulos, Alexis | Hilton Head Island | SC |
| | Vroman, Jenna | Daniel Island | SC |
| | Wahlborg, Cary | Baton Rouge | LA |
| | Walicki, Taylor | Wilmington | NC |
| | Wallace, Mia | Arlington | MA |
| | Walsh, Alison | Irmo | SC |
| | Wanger, Laurel | Belleair | FL |
| | Warner, Chase | Kennebunk | ME |
| | Warner, Olivia | Eighty Four | PA |
| | Warner, Sarah | Double Oak | TX |
| | Weaver, Anna-Quinn | Decatur | AL |
| | Weaver, Hannah | Lake City | SC |
| | Weber, Maddie | Charlotte | NC |
| | Welty, Evann | Wayzata | MN |
| | White, Ciara | Shreveport | LA |
| | Wiggins, Lindsey | Acworth | GA |
| | Wolfe, Madison | Monument | CO |
| | Wong, April | Kailua Kona | HI |
| | Wong, Samantha | Grapevine | TX |
| | Worsnop, Mackenzie | Newport Beach | CA |
| | Wu, Jean | Mission Viejo | CA |
| | Wuren, Zixin | Rockville | MD |
| | Xu, Catherine | Reston | VA |
| | Yager, Alyssa | Mount Olive | AL |
| | Yang, Katie | Santa Barbara | CA |
| | Yeager, Alexandra | Georgetown | TX |
| | Yeung, Kimberly | Alameda | CA |
| | Yim, Elizabeth | Villa Park | CA |
| | Yu, Claire | Westford | MA |
| | Zeng, Athena | Wildwood | MO |
| | Zhang, Ally | Plano | TX |
| | Zirlin, Sydney | Short Hills | NJ |
| | Zsibrita, Soleil | Irvine | CA |
| | Zubrinsky, Rachel | Waxhaw | NC |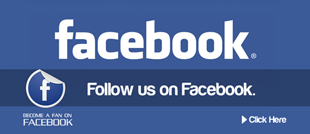 Help build our following.

Follow us on Facebook
Kristina Mladenovic

WILSON Steam 96
Was: $219.99 Now: $129.95
Review, Feedback, Demo, Video

Roberta Vinci

HEAD Youtek IG Extreme Pro 2.0
Was: $190.00 Now: $139.95
Review, Feedback, Demo, Video

Kaia Kanepi

WILSON Juice 100
Was: $220.00 Now: $169.00
Feedback, Demo

Agnieszka Radwanska

BABOLAT Pure Drive Lite
Buy Now: $185.00
Review, Feedback, Demo, Video

Follow college tennis with the ITA - the governing body that oversees all levels of men's and women's varsity collegiate tennis.
What's Your Signature Shot?
Find out the signature shots from the members of the Prince team.
| | |
| --- | --- |
| 7/27 | Chen Wins Austin $10K; Gibbs Wins USO Wild Card; Black, Donaldson, Townsend Qualify for Citi Open in Washington, Zhao Reaches Main Draw at Bank of the West Classic |
| 7/26 | Teens Get Opportunities During US Open Series; Chen, Weatherholt in Austin $10K Final; Frank and Nguyen Meet for Godfrey Futures Title |
| 7/25 | Girls 18 USTA Clay Courts Recap, Slideshow and Videos |
| 7/24 | Clarke, Kuhar Win New Balance National High School Championships; Coric Advances to Quarterfinals at ATP's Umag; Papa, Chen, Arconada Reach Futures Quarterfinals |
| 7/23 | Quinzi, Ymer, Donaldson and Rubin Enter US Open Juniors; Round of 16 Set at European Championships; Cal's Men's Tennis on Mythbusters |
Talk Tennis provides lively forums for the discussion of junior and college tennis. Here are the latest topics from the message boards.