Special from
Zoo Tennis
Introducing a nationwide pilot program in collegiate athletics would be daunting enough under normal circumstances, but now Intercollegiate Tennis Association's Dave Mullins has the added challenge of implementing the Tennis For America initiative in the midst of a global pandemic.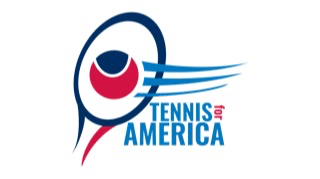 "It's very much like building the plane while it's taking off," said Mullins, the ITA's Managing Director of Community Engagement and Coach Empowerment. "We're learning new things all the time and then COVID-19 hits and there were a few stutters here and there. We had a few people drop out, unfortunately, and others deciding if they still want to be a part of it."
Tennis for America is based on a Year of Service model that provides 12 months of paid, full-time community work for young Americans transitioning from college to professional careers. With funding from donors including the Chicago-based Magellan Corporation and a grant from AmeriCorps VISTA, the ITA began putting together a plan to place a dozen recent college graduates with five community tennis centers across the country: New York Junior and Tennis Learning (NYJTL) in the Bronx; the Junior Tennis Champions Center in College Park, Maryland; the XS Tennis and Education Foundation in Chicago, Illinois; the Sloane Stephens Foundation in Compton, California and the Border Youth Tennis Exchange in Tucson, Arizona.
Although six fellows have already been selected and vetted by AmeriCorps/VISTA and are prepared to begin their year of service, stay-at-home orders and the uncertainty surrounding the resumption of tennis has left others in limbo.
"We're still in the process, because when this hit, we were going through the interviews," Mullins said. "So there are a few that are on hold that we haven't made offers to. Our goal initially was 12 fellows, two or three at each site, now we're looking at eight….So we have four [candidates] for the last two spots that we're considering and they are considering. If we have representation in each of the five cities, we have a real pilot project there and we can learn a lot from it."