College News
Rajeev Ram Joins Cal As Volunteer Assistant Coach
by Rhiannon Potkey, 24 June 2020
If he could do it all over again, Rajeev Ram would have stayed longer than just a semester at the University of Illinois.
Ram enrolled in the spring of 2003 and helped the Illini capture the NCAA team title to complete a 32-0 season. He also paired with teammate Brian Wilson to win the NCAA doubles title.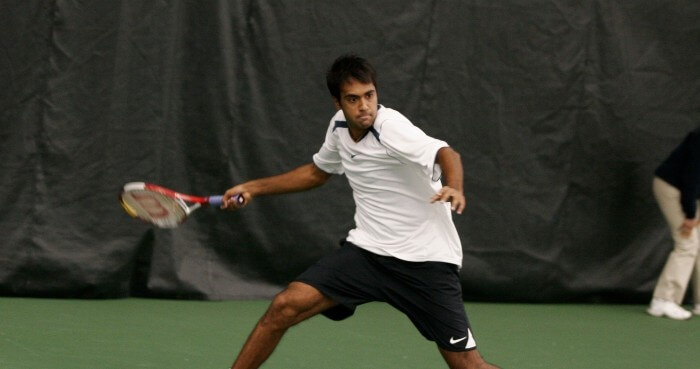 Ram Led Illinois to a 32-0 Record and NCAA Title in 2003
© Illinois Athletics
Ram loved the team atmosphere of college tennis, but felt he needed to seize his opportunities on the pro tour. The idea of returning to the college game, however, never left his mind.
Ram, 36, is taking the first step by joining the Cal men's team as a volunteer assistant.
The recent Grand Slam doubles champion has a house in Northern California, and has trained with some of the Cal players in the past. Joining the program in a more formal role seemed like a natural fit.
Ram will help out with the Bears whenever he's not playing tournaments on the pro tour.
"I think college sports in general are such a great way to build a good pathway for the rest of your life," said Ram, who was raised in Carmel, Indiana. "I am hoping the kids can take something from me and I can take something from them and we can be learning together. I am looking forward to having that give and take."