Tournament Feature
Lian, Wang Go the Distance for 18s Winter National Titles
by Rhiannon Potkey, 5 January 2023
Tianmei Wang and James Lian shared a similar predicament at the USTA 18s Winter National Championships. After winning the first set in their respective girls and boys singles finals, they dropped the second set to cede some of the momentum.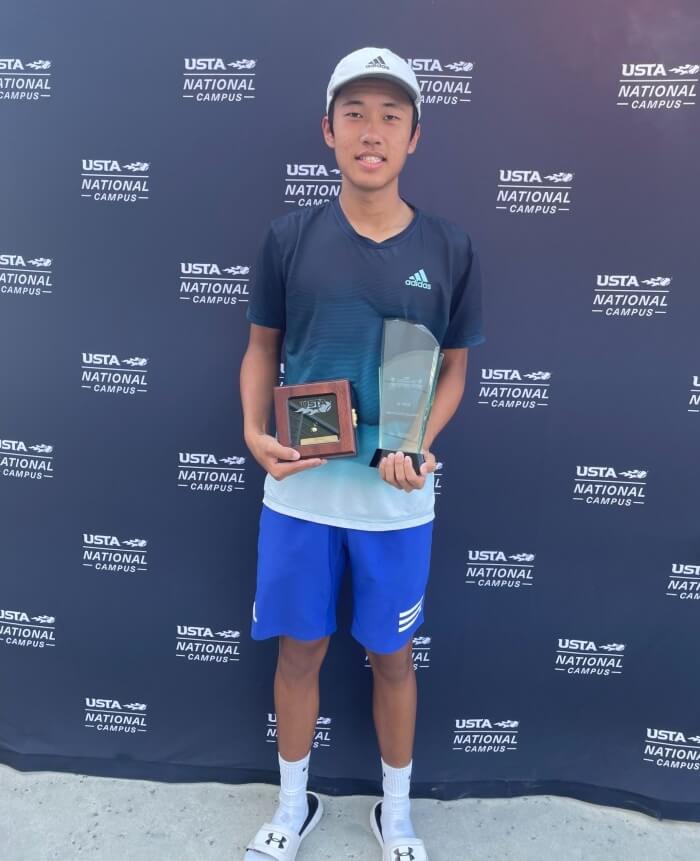 Boys 18s Singles Champion James Lian
© Contributed Photo
During the break before the third set, Lian used the time to call his private coach, who was watching the match on livestream, and get some tips. Wang spoke with her parents and then sat alone and reminded herself to "just give it my all and if I didn't win then it just wasn't meant to be."
Both methods worked to perfection as Wang and Lian returned to the hard courts at the USTA National Campus in Orlando and completed their title runs.
No. 5 Wang (San Marino, California) defeated No. 16 Alanis Hamilton (Bentonville, Arkansas) 6-1, 2-6, 6-4 in the girls final, and No. 10 Lian (Parsippany, New Jersey) defeated No. 16 Waleed Qadir (Greenville, North Carolina) 7-5, 0-6, 6-3 in the boys final to capture his first gold ball in singles.
"It honestly felt surreal. I went into this tournament with no expectations," said Lian, a five-star senior who has committed to Brown. "I was playing really well in practice, but obviously carrying that over to a tournament is a lot different. I took it one point at a time, and when that final ball went out, I dropped my racket and was just in disbelief."