Recruiting 101
Countdown: What Not to Do on a Visit
by TennisRecruiting.net, 29 October 2011
A big part of the recruiting process is building a relationship with a college coach. These relationships are constructed over time - through email, phone calls, and in-person visits.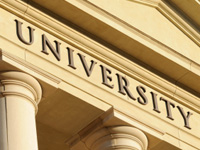 Perhaps the most lasting impressions come on campus visits. Visits offer an opportunity for coaches and student-athletes to spend hours with each other over the course of a couple of days. During that time, coaches get to see many sides of a recruit. There are opportunities to impress a coach with how you handle certain situations. Of course, there are also opportunities to make mistakes.
There are certain things a prospective student-athlete simply should not do while on a visit - like sending text messages during a conversation with the coach... or not knowing a thing about the school or program.
We asked several college coaches about recruits on official visits.
Questions and Answers
Q) What should prospective student-athletes NOT do while on a visit?

Mark Jeffrey, Louisiana Men: There are many "dos and don'ts" that a player should follow. Most of it comes down to the common courtesy that people practice their whole lives. But, unfortunately, not everyone follows those rules.
One visit that stands out for me happened when a player came in and started listing what sounded like demands that he would need if he was going to come to our school. I was shocked by this approach, and the rest of the visit didn't get much better.
When it was time for the player to leave on the second day, the player and his parents asked me what type of scholarship he should expect. I simply told them that our University was not the place for them, and I wished him luck with his search. The parents were so taken aback that they laughed. They said, "No really - we understand that you are playing hardball with us. Let's start with what we think our son is worth". It was hard for me to convince them that I was being serious - that we were moving in another direction and not offering him a spot on the team.
This is an extreme example, but everyone should understand that both players and coaches have many options. Team chemistry is very important to all coaches, and no one player should be bigger than any other. I always tell my players we need the student athlete to be a small part of something big - not a big part of something small. The wrong player can definitely take you down the road of a being something small.

Todd Wojtkowski, Case Western Men and Women: Student-athletes must understand the idea that speaking with a coach is like a job interview. The coach is trying to figure out whether a player will fit into their program. I tell our recruits all the time that we consider many variables when placing them on our recruiting list. Those at the top of the list are not always the highest-ranked players. We recruit student-athletes who have the ability to communicate consistently, win tight matches, form good relationships among other junior players, and have a strong desire to improve.
In the recruiting process, the coach already knows all about your wins, stars, and rankings. They want to know what kind of person you are. Our team recently went on three straight trips of 6-plus hours in a 15-passenger van. That is a lot of time spent together, and a coach wants to know that they are recruiting a genuine, solid player if they are going to spend this much time together.
A story that I will never forget is when I was sitting at a roundtable with four recruits and their parents. I was giving my talk about Case and all the good things about being a student-athlete at Case. About three minutes into my speech, I noticed there was a player in the back of the room wearing sloppy-looking, baggy sweats with food spilled on them. He was slouched down in his chair with headphones on top of his head. Four hours later I removed that player from my recruiting list. It turns out this player was top-100 in his class - and would certainly have been a top recruit for D-III. But rankings do not mean everything.