Recruiting Feature
Top Women's Classes - 2013 Spring Rankings
by TennisRecruiting.net, 3 June 2013
As June arrives, many changes occur in college tennis and recruiting. The 2012-13 college season officially wrapped up last week with the conclusion of the singles and doubles competition. And with school ending, junior competition heats up considerably - with section championshps, team competition, and two gold-ball events over the next two months.
Now seems like as good as time as any to check out the top recruiting classes. Last week, we started that process with a look at the top men's classes. This week the women get their turn.
With so many committed seniors - including 91 of our Top 100 and all of the Blue Chip athletes expected to attend college - the top classes have solidified Today, Tennis Recruiting announces the Top 25 women's recruiting classes for the Class of 2013.
Media Poll
TennisRecruiting.net has enlisted the aid of junior tennis experts from around the country to vote for the top classes. We list the panelists for this voting period below.
Each of our panelists submitted his/her take on the Top 25 recruiting classes. Schools received 25 points for each first-place vote, 24 points for each second-place vote, on down to 1 point for each 25th-place vote. The panelists did not consider incoming transfer students in their voting - and they also did not consider players that started college this past January.
Top 25 Women's Recruiting Classes (through May 3)
Here are the Spring Rankings of the top women's college recruiting classes, presented by the Tennis Recruiting Network. The Top 25 classes are shown in order, with the point totals and previous ranking from the winter in the two columns at right. The number of first-place votes is shown in parentheses next to the school name.
New recruits for schools are shown in bold italics, while seniors who switched commitments are shown with strikethrough. These lists are based on all commitments reported through May 3, 2013.
Also Receiving Votes
Other women's programs receiving votes are: TCU (69), USC (67), Notre Dame (42), Virginia (42), Baylor (25), Illinois (16), Arkansas (15), Furman (12), N.C. State (11), Marshall (7), Florida Atlantic (6), Cornell (5), Nebraska (3), Columbia (2), Michigan State (2), New Mexico (1).
Cardinal Direction
The Stanford Cardinal peaked at the right time in 2013. Coming into the NCAA Tournament as the No. 12 seed, Lele Forood's squad knocked off four Top-5 teams - No. 5 USC, No. 4 Georgia, No. 1 Florida, and No. 3 Texas A&M - over a five-day stretch to claim their 17th NCAA title.
Next year's lineup will look much different with the departure of seniors of Stacey Tan and Natalie Dillon at the 4 and 6 lines in singles - as well as the expected loss of all-everything Nicole Gibbs to the professional ranks. But it helps that the Cardinal are bringing in the top-ranked recruiting class in the land - their seventh-straight class ranked in the Top 10 and their first No. 1 class since 2009.
Americans Taylor Davidson and Caroline Doyle are fixtures in our Top 5, with plenty of wins in national championship and ITF tournaments. Davidson posted a perfect 4-0 record at last summer's National Team Championships, while Doyle reached the Round of 16 in the 2012 US Open Juniors. Top Canadian Carol Zhao - ranked No. 15 in the ITF juniors with four wins in 2012 grand slam events - completes the trio.
Davidson, Doyle, and Zhao earned 15 of the 19 first-place votes and 468 of 475 possible points to take the top spot in convincing fashion.
Into the Top 10
New recruits and decommits shuffled our Top 10, with two programs moving into the mix: Wake Forest (No. 8) and Boston College (10).
The Wake Forest Demon Deacons have four recruits headlined by Blue Chip senior Kimmy Guerin, the No. 1 recruit out of New England. Samantha Asch, Luisa Fernandez, and Kristina Centenari will join Guerin in Winston-Salem this fall.
The future looks bright for the Boston College Eagles who are bringing in their second-straight ranked recruiting class and highest-rated class in school history. Blue chip senior Lexi Borr of New Jersey and 5-Star recruit Emily Safron of New York will be joined by transfer Emily Ren to form a group that should contribute to the Maroon and Gold right away.
Welcome Aboard
There have been quite a few commitments so far during the spring/summer signing period, and four schools have climbed into our Top 25.
The highest-ranked newcomer is Southern Methodist University, who check in at Lucky No. 13 in our rankings. Coaches Gyulai and Hammond added Daria Sharapova and Rosalie Willig this spring to go with fall recruits Anna Kate Anderson, Macie Elliott, and Mary Wright. Sharapova is 6-1 against Blue Chip competition, while Willig is ranked No. 64 in German Open with a career-high WTA ranking of 1110.
Other teams new to our rankings are the Brigham Young Cougars (No. 15), Michigan Wolverines (23), and California Golden Bears (25).
Conference Call
The Atlantic Coast Conference and Southeastern Conference share top honors this year with ten ranked classes in total - five classes apiece.
The ACC leads with No. 2 North Carolina - followed by Georgia Tech (6), Wake Forest (8), Boston College (10), and Duke (18).
The SEC is represented by LSU (No. 14), Florida (17), Texas A&M (19), Vanderbilt (20), and Tennessee (21).
Other conferences with multiple teams in the rankings are the Ivy League (4 ranked classes), Big Ten (3), PAC-12 (3), Big 12 (2), and the newly-minted American Athletic Conference (2).
Panelists for May 2013
The 19 panelists for this voting period are shown below alphabetically. We sincerely appreciate them donating their time and talents to this effort. Please join us in thanking them when you see them out and about in the tennis world.
Dede Allen, Contributor to TennisRecruiting.net, USTA Florida Section, consultant to Prince Sports
Joseph Braden, Director of Tennis at Schwartz Tennis Center, USTA/Midwest Tournament Director.
Casey Chapin, National Tournament Director, Director, Hudlow Tennis Center
Sonny Dearth, Daily Press newspaper and dailypress.com Web site in Newport News, Va.
Jean Desdunes, Senior Director, USTA Diversity and Inclusion
Tim Donovan, Donovan Tennis Strategies, DTS College Prospects Showcases
Caerwyn Evans, Indian Wells Tennis Garden Junior Academy - Senior Academy Professional
Sally Grabham, National Tournament Director, USTA Winter Nationals, National Junior Competition Committee, Southwest Junior Competition Committee, Central Arizona Delegate
Larry Haugness, USTA/Missouri Valley Board of Directors, National Tournament Director, PTR National Tester, USPTA, Junior Davis Cup Coach
Marty Hennessy, Director of Tennis at The Stirling Club, USPTA professional, National Tournament Director
Larry Jackson, Director, Dayton Center Courts and Tennis Academy, National Tournament Director
Ali Jones, Contributor to TennisRecruiting.net, USTA/Texas Junior Tennis Blog
Ernie Katko, Junior Development Coach in Chicago, USTA High Performance Coach, USPTA, PTR, Member of USTA/Midwest Coaches Commission
Patty Lambropoulos, Junior Tennis Coordinator, College Park Athletic Club, National Tournament Director, Chicago District Board of Director and Endorser, Midwest Junior Competion Committee.
Colette Lewis, ZooTennis.com
Marc Lucero, Co-founder and Director of Tennis, RAMP Tennis Academy
Phil Parrish, Tennis Director, The Longfellow Club, National Tournament Director, Former College Coach
Robert Sasseville, National Tournament Director, USTA National Referee
Julie Wrege, TennisInformation.com, TennisRecruiting.net, former National Tournament Director, former USTA ranking chair
Up Next... Mid-Major Rankings
TennisRecruiting.net will publish the first of its mid-major rankings next week on Monday, June 10th.
About Inspiration Academy
Inspiration Academy is proud to sponsor the Roundtable Discussion series of articles at TennisRecruiting.net.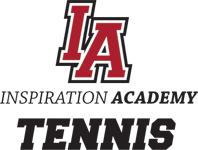 Inspiration Academy is a LIFE preparatory school that believes in training student athletes from the inside-out. Whether it's baseball, tennis, sand volleyball, Filmmaking, Music or strictly Innovative Education you're after, Inspiration Academy provides industry professional mentors specifically designated to each student for the most individualized training program you will find anywhere. With boarding, beaches, great training facilities and world class coaching - get Inspiration!
For more information on what Innovation Academy looks like, check them out on Instagram, Facebook, and YouTube - or on their website.
Leave a Comment
More Recruiting Class Rankings
23-Jun-2023
2023 Top NCAA D-III Women's Classes
We wrap up our recruiting class ranking series with another look at NCAA Division III programs. Today we present the Top 25 NCAA D-III Women's Recruiting Class Rankings for the Class of 2023.
19-Jun-2023
2023 Top NCAA D-III Men's Classes
TRN continues its recruiting class ranking series this week with a look at Division III. Today we present the Top 25 NCAA D-III Men's Recruiting Class Rankings for the Class of 2023.
16-Jun-2023
2023 Top Mid-Major Women's Classes
The Tennis Recruiting Network continues its recruiting class ranking series this week with a look at the mid-majors. Today we present the Top 25 Women's Mid-Major Recruiting Class Rankings for the Class of 2023.