Commitment Announcement
Rice Owls Claim Top-ranked Texan Jacob Hansen
by
Ali Jones
, 5 August 2014
Most rising seniors see college as the next step to an independent life away from family. For five-star recruit Jacob Hansen, however, his decision was mostly determined by the fact that his parents finally settled in Texas after years of living overseas.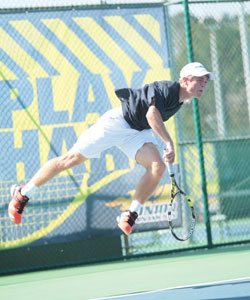 The Hansens relocated to Houston, home to
Rice University
, where Jacob has verbally committed to play in Fall 2015.
"I've lived away from my parents, so that's one of the reasons I considered Rice," Hansen said. "Getting the chance to be close to them was enticing, so I started talking to Rice Coach Efe Ustundag. I've taken unofficial visits and really connected with the guys on the team. It just kept clicking, and I just realized I wanted to stay in Texas for college."
Hansen plans to pursue a major in economics with a minor in business. He acknowledges Rice's outstanding academic reputation.
"It's a great school," he said.
Hansen, a rising senior, had been communicating with numerous coaches from the schools that interested him: Air Force, Indiana, UC Santa Barbara, Alabama, Cornell, Dartmouth, Yale and Vanderbilt.
"In the beginning I wasn't ranked very high, so I reached out to them, but as I climbed in the rankings, it seemed like they got more interested," he said. "This past year, I picked up my stride and was playing better tennis, and I got offers from some schools. That was really exciting for me."
In 2011, Hansen stood at 87 in his class and has risen steadily to 62, then to 29, and now is up to his 2014 high of 16. [Editor's Note: Hansen will be rated a Blue Chip recruit when the Star Ratings are released in September.]
He also was, at one point, ranked simultaneously number one in the USTA 16s Standing List and number three in the 18s.
He was unranked in the 12s and 14s because Hansen lived overseas during that time.