College Feature
Swain Jumps from D3 to USC
by Rhiannon Potkey, 11 July 2017
The phone call caught Alison Swain by surprise.
In the midst of helping prepare her team for the postseason, Swain had been insulated from some of the news in the tennis coaching world.
Swain was taken aback when the caller asked if she was interested in applying for the University of Southern California women's head coaching job - not only because of her stature as a Division III coach, but because she had no idea the job was even available.
"I was floored," Swain said. "I had a huge 'Wow' moment."
After presiding over a dynasty at Williams College in Massachusetts for the last 10 years, Swain is making the rare jump from Division III to a Division I program in a Power 5 conference.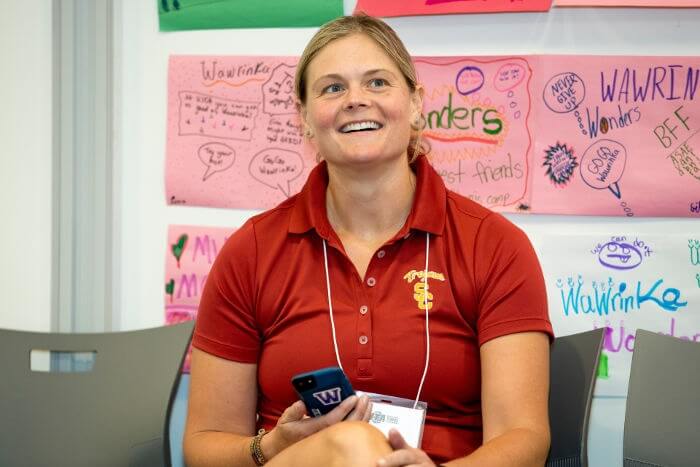 USC athletic director Lynn Swann, a former star wide receiver for the Trojans and Pittsburgh Steelers, announced Swain's hire on June 7, two weeks after she led Williams to yet another national title.
Swain replaces Richard Gallien, who announced he was stepping down in May after 22 years leading the Trojans.
The challenges of switching jobs are great at any level, but Swain's ascension comes with an extra layer of intrigue.
As a bit of a trailblazer, Swain, 38, realizes her results at USC could determine if other coaches from the Division III level will have a chance to follow.
"I think all of Division III tennis is rooting for the USC women's tennis team because I think it isn't a jump you see a whole lot," Swain said. "I think people are excited to see it. Now I have to prove that I deserve it."