Recruiting Feature
Countdown: Brylin Ready For Change At Wake Forest
by Rhiannon Potkey, 25 October 2017
Anna Brylin was exposed to different cultures at an early age.
Brylin's father, Sergei, played professional hockey for the New Jersey Devils for 13 seasons and was a part of three Stanley Cup-winning teams.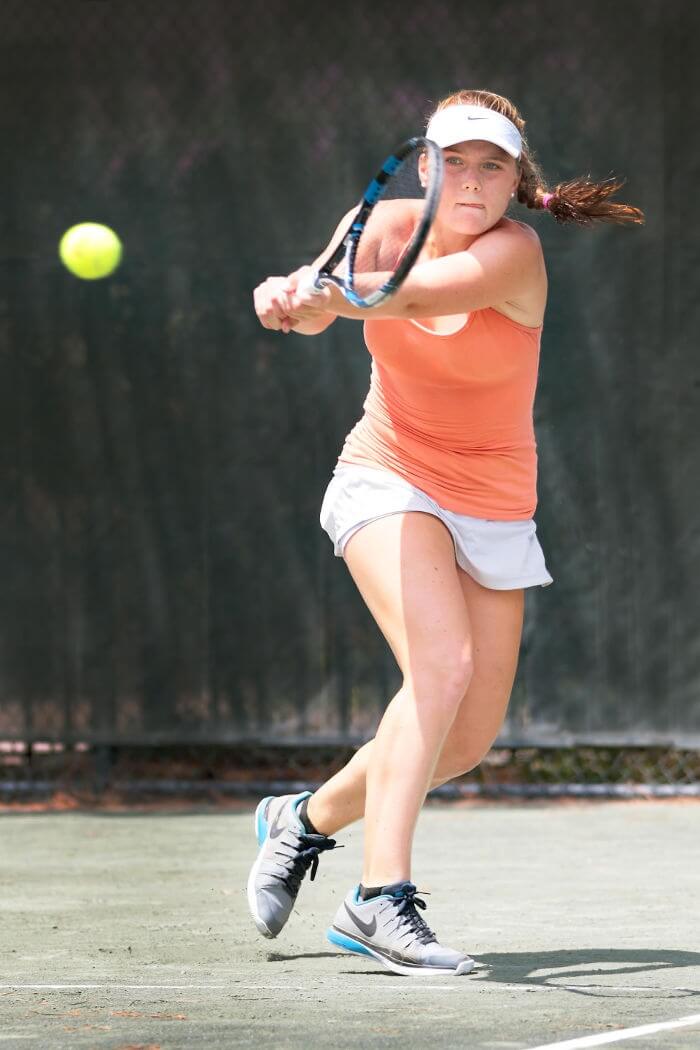 Anna Brylin Has Committed To Wake Forest
Once his NHL career ended, Sergei continued playing and coaching in Russia. It meant Anna and her family lived in St. Petersburg for part of the year during her childhood.
"It was a beautiful city. I had to go to an American school, but it was structured the Russian way. It was really nice to develop my Russian and be able to speak Russian fluently," Anna said. "It was a really good experience living in a different country. I enjoyed it and learned a lot while I was there."
The same sense of curiosity is what excites Brylin most about college.
The five-star recruit from Short Hills, N.J., has committed to play at Wake Forest.
"I am looking forward to not having to be in school eight hours a day and being able to have more freedom in my learning and my activities," Brylin said. "At home, I go to school, go to tennis, shower, eat and do homework five days a week. It gets really monotonous. I am ready to have more time to discover new things and meet new people."
Brylin also considered Notre Dame and several Ivy League schools during the recruiting process. But she felt most comfortable at Wake Forest.
"I didn't really want a big school and I wanted a school that wasn't so far from home but far enough to be able to do stuff on my own and get to live individually," Brylin said. "When I went down there, the campus was beautiful and the team was super duper nice. I got along with everyone really well and really liked the way Coach Jeff (Wyshner) talked to me about tennis. He seemed like he really understood me and could help me really grow as a tennis player and academically."