Recruiting Class Profile
Countdown: Air Force Class Ready To Serve
by Rhiannon Potkey, 20 October 2017
They are committing to something bigger than just a tennis program, and for much longer than just four years. They are serving for something more meaningful than a tennis match, and with more at stake.
Inspired by family members and friends, grateful for the opportunities they've been given, the recruits in Air Force's 2018 men's class are ready to join forces in Colorado Springs.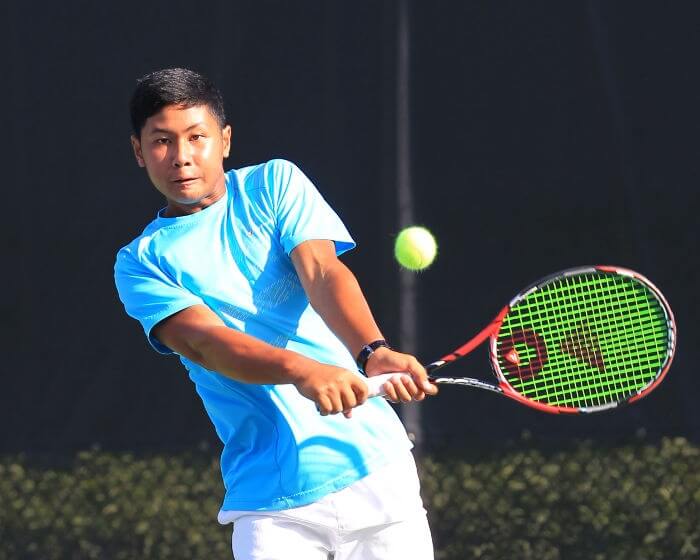 The diverse group includes the son of immigrants, an adopted son and a twin brother. They span the country from California to Maryland.
But blue chip Robert Baylon (Buena Park, California) and four stars Jefferson Hobbs (Clayton, N.C.), Denali Kitayama (West Bloomfield, Michigan) and James Scotty (Annapolis, Maryland) share a common bond.
"I would love to represent this country and love to serve," Baylon said. "Living in the United States of America has already been a privilege for me. For all this country has done for me, I want to be able to repay it as much as I can."
Baylon grew up idolizing his big brother, Rickey. He tagged along with him everywhere.
Once Rickey picked up a tennis racket, Robert started playing. Once Rickey enlisted in the Navy, Robert knew he was destined for a military academy.
He is a member of the Reserve Officers' Training Corps (ROTC) at Kennedy High, waking up at 5 a.m. the last four years to prepare for his future.
"My brother is a huge influence in my life. I am the person I am because of him," Robert said. "I grew up as a shadow of him basically, and hopefully I can be as great of a person as he is. I really look up to him."