Recruiting Feature
Countdown: McInerney's Unlikely Recruiting Tale
by Rhiannon Potkey, 30 October 2017
Imagine a Division I coach offering a player a scholarship without seeing her hit a single ball.
Imagine that coach being in law school and getting a tip about that player from a law school buddy.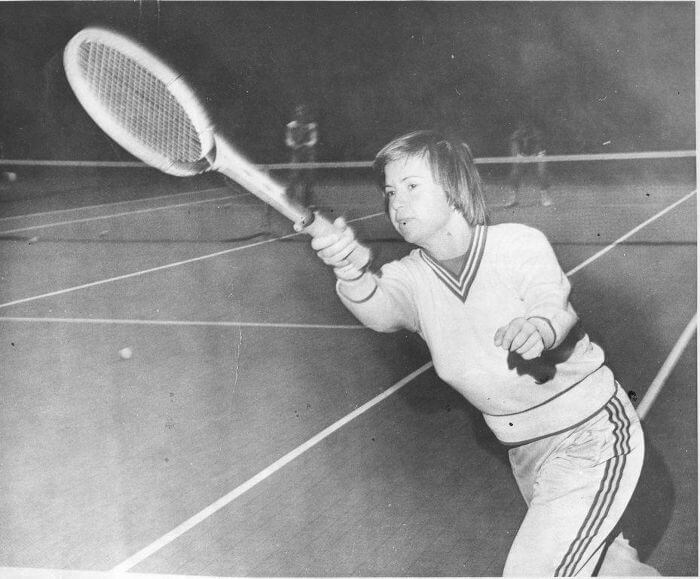 Sheila McInerney Was A Highly-Ranked Junior Player
Imagine that player never even setting foot in the state until getting off the plane a few days before her first classes began.
It may seem improbable now in the age of social media, official visits and websites filled with information. But it was a much different landscape when Sheila McInerney was being recruited.
A highly-ranked junior player in 1976, the longtime Arizona State women's coach still marvels at how all the pieces fell into place to get her to the University of Southern California.
"There was a lot of luck involved," said McInerney, a four-time All-American at USC. "I never think about it much, but it's really pretty funny to put it into words all these years later."
McInerney developed into a star player while growing up in Rome, New York. Before it became more commonplace, she moved to Florida to train.
McInerney lived with the Bondurant family in Miami during her junior and senior years of high school.
"You didn't get to play with that many people in New York," McInerney said. "There were some indoor courts, but we had to drive 50 miles a day to play indoors three or four times a week."
McInerney assumed she would remain in Florida to attend college until receiving a call from Dave Borelli.
A part-time coach earning $3,000 a year, the 25-year-old Borelli was trying to build national championship teams at USC while attending law school.
Borelli mainly recruited locally, filling his roster with California players. But his law school buddy, Ed Sezna, suggested Borelli get in touch with a family friend who grew up near Sezna in upstate New York.