News & Features
Recruiting 101
Amateur Issues
by
Dede Allen
, 12 August 2016
One of the principles that college sports was founded upon was that of amateur competition. In the eyes of all three collegiate governing bodies, student-athletes participating in collegiate athletics should be amateurs. Over the years the line that defines amateur and professional has become less clear. It is easier than you think to lose your eligibility for participation in collegiate sports. The rules can be somewhat confusing. Whatever you do, do not sign off on any forms at a competition that state you are a professional. You will become ineligible for college sports. A player (student-athlete) starting play in a tournament as an amateur remains an amateur for the purposes of that tournament.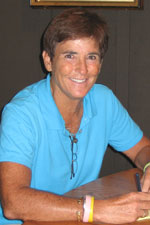 When you register with NCAA Eligibility Center, you will be asked questions about your participation in tennis to help determine your amateur status. For more than 90% of student-athletes who register are automatically certified. Sometimes the Eligibility Center may need to gather more information in order to evaluate your amateur status.
According to the NCAA, the following activities may impact your amateur status:
Signing a contract with a professional team (World Team Tennis)
Playing with professionals
Participating in tryouts or practices with a professional team
Accepting payments or preferential benefits for playing sports
Accepting prize money above your expenses
Accepting benefits from an agent or prospective agent
Agreeing to be represented by an agent or
Delaying your full-time college enrollment to play in organized sports competitions
If you plan on entering a NCAA D-I or D-II school in the fall, you may request an amateurism certification decision from the Eligibility Center on or after April 1, before your enrollment. If you plan on attending for the spring semester, you may request a decision on or after October.
To make the subject of amateurism even more confusing, each NCAA Division as well as each sport has specific rules that govern amateur status. You must become familiar with the rules that govern tennis. Some can be in conflict with the NCAA rules. If college tennis is your goal, you need to be VERY careful of what you do.
If you want to play D-I or D-II athletics, you must be certified as an amateur athlete through NCAA Eligibility Center. Each school in D-III certifies the amateur status of the player rather than the Eligibility Center.
Summary of Amateur Regulation
Prior to initial full-time enrollment
NCAA D‑I
NCAA D‑II
NCAA D‑III
NJCAA
Accept prize money?
Yes. If it does not exceed $10,000 per calendar year and comes from the sponsor of the event. Once the $10,000 limit is reached, additional prize money may not exceed actual and necessary expenses and the expenses are provided by the sponsor of the event or, the team in which the individual represents
Yes
Actual and necessary expenses
No
Receive benefits from agent?
No
No
No
No
Enter into an agreement with an agent (oral or written)?
No
No
No
No
Delay full-time enrollment?

If you are charged with season(s) of competition under this rule, you will also have to serve an academic year in residence at the NCAA school.
Must enroll full time during the first regular academic term that occurs following the six-month period after high school graduation.
Must enroll full time during the first regular academic term that occurs following the one-year period after high school graduation or you will lose one season of intercollegiate competition for each calendar year during which you continue to participate in organized competition
N/A
N/A
Educate yourself with the rules and regulations before entering any event that awards prize money. Accepting cash or cash equivalent may have a drastic effect on your college eligibility. If you have any questions or concerns about amateurism, it is best to check the USTA Rules and Regulations regarding Amateur Status - to make sure that you have not crossed the line too soon. Athletes can be reinstated to amateur status, but the process can be a lengthy one.
For additional information, log on to the Eligibility Center's website - then click on "Resources" link at the top. You will be asked about your participation in tennis events. The information will be scrutinized by the eligibility center and then a decision will be made as to whether or not you'll be considered an amateur. You have the right to appeal the decision. Be honest in our answers.
About Wilson
Wilson Tennis is proud to sponsor the Recruiting 101 series of articles at TennisRecruiting.net.
Connect with Wilson on Facebook, Twitter, Instagram, and YouTube - or on their website.
Leave a Comment
More Recruiting 101 Articles
30-Dec-2019
Recruiting Insight From a Mother, Coach and Player
Courtney Hance has witnessed the recruiting process from many different angles. She's a former Division I player, a mother of four tennis-playing children and a coach to many junior players. Hance reveals what she's learned along the way.
26-Dec-2019
Essential Campus Visit Tips from USTA
A campus visit is the best way to evaluate whether a college is the best fit for any player. The USTA provides a few tips on what to consider during an unofficial or official visit, and the best questions to ask about every college on each trip.
9-Dec-2019
Alternate Reality: Billups Takes Advantage of Showcase Entry
Leyton Billups arrived for the TRN College Showcase at the ITA Coaches Convention on Sunday as an alternate. After somone pulled out of the draw, the junior took advantage of the opportunity to help get seen by coaches and pursue his dream of playing college tennis.
About Dede Allen
Dede Allen
is a world-renowned college recruiting expert who is intimately familiar with both college and junior tennis. Allen was head coach of the Wake Forest University women's tennis team for seven years, and she was named ACC Coach of the Year in 1987. Since her college coaching days, Allen served the USTA for over 14 years as Administrator for USA Tennis Junior Competition and liaison to the NCAA, NAIA, and NJCAA. Allen is the author of three books on recruiting, including the
USTA Guide for Prospective College Athletes
, the recently-revised
Collegiate Guide for High School Tennis Players
, and the
Collegiate Guide for High School Athletes
. Today, Allen presents seminars throughout the country to prospective college tennis players.
Allen writes a periodic column at TennisRecruiting.net where she provides advice and answers your questions. You can submit a question to Dede for her to answer directly - or in a future column.