Commitment Profile
Shvets Feels Right At Home At Princeton
by Rhiannon Potkey, 16 January 2018
Every time her parents took Brianna Shvets into town, they would pass by Princeton University.
Shvets' parents would tell her maybe one day, if she studied hard and played tennis well, she could attend the prestigious Ivy League institution.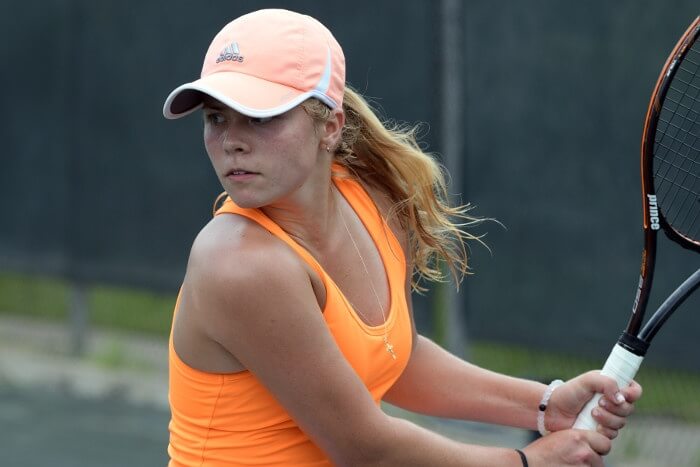 Brianna Shvets Has Committed To Princeton
Shvets began wearing Princeton T-shirts during many of her matches and following the team's results.
No matter how many other schools expressed interest during the recruiting process, Shvets never wavered in her loyalty. She didn't need to exert her independence by moving miles away.
The hometown girl grew up dreaming about representing the hometown university.
"I have always loved Princeton and always watched the women's team play, so I was really fond of them," Shvets said. "I was inspired by them and motivated to keep working hard, so I always had that attachment to the program and I liked the idea of staying close to home."
The blue chip senior from Pennington, New Jersey made it official by committing to Princeton and receiving her acceptance letter. She's ready to receive some official Princeton gear and have her name finally listed on the roster.
"I am super happy to be a part of the Princeton team," Shvets said. "The team aspect is very attractive to me. I love how rowdy the matches can get and I am going to be super excited to be cheering for someone else."