Winter Nationals Week
Pielet Lives Up To Top Billing By Winning Girls 16s Titles
by Harvey Fialkov, 10 January 2018
ORLANDO, Fla. - Some tennis players cave under the pressure when seeded No. 1 in a prestigious tournament.
Others, like Gianna Pielet, a 15-year-old from El Paso, Texas, seem to thrive with a target on their backs.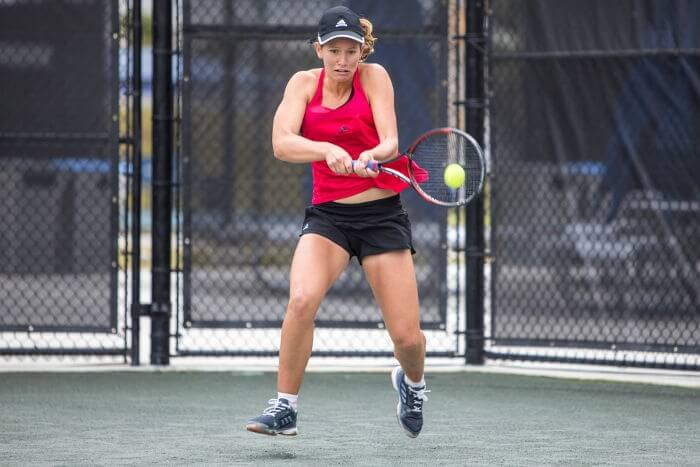 Still riding a crest of confidence gained with her singles title at the National Indoor Championships in Minneapolis in November, the top-seeded Pielet rolled to a 6-3, 6-3 victory over eighth-seeded Eryn Cayetano of Corona, California, to capture the USTA Winter Nationals Girls 16s title on the Har-tru clay courts at the USTA National Campus.
Pielet, also seeded No. 1 in doubles, teamed with Carmen Corley of New Mexico to down the 15th-seeded tandem of Justine Dondonay and Anessa Lee, 6-2, 6-4 for a gold ball sweep.
"I enjoy the competition, the fight, the grind of being the number one seed, trying to win titles,'' said Pielet, who should catapult from No. 4 to No. 1 in the nation after her two recent national singles titles.
"Playing under pressure and doing what I'm doing is really a privilege.''