Winter Nationals Week
Alshon Finishes Strong To Capture Boys 18s Title
by Harvey Fialkov, 5 January 2018
ORLANDO, Fla. - From across the net, he resembles Canadian teen phenom Denis Shapovalov, but Christian Alshon prefers Juan Martin del Potro's ferocious forehand and Stanislas Wawrinka's stylish one-hand backhand.
And on a blustery, chilly Tuesday afternoon at the USTA National Campus, Alshon borrowed from all three top pros en route to a 6-4, 4-6, 6-0 victory over longtime friend Bradley Frye to capture the USTA Boys 18s Winter National Championships singles title.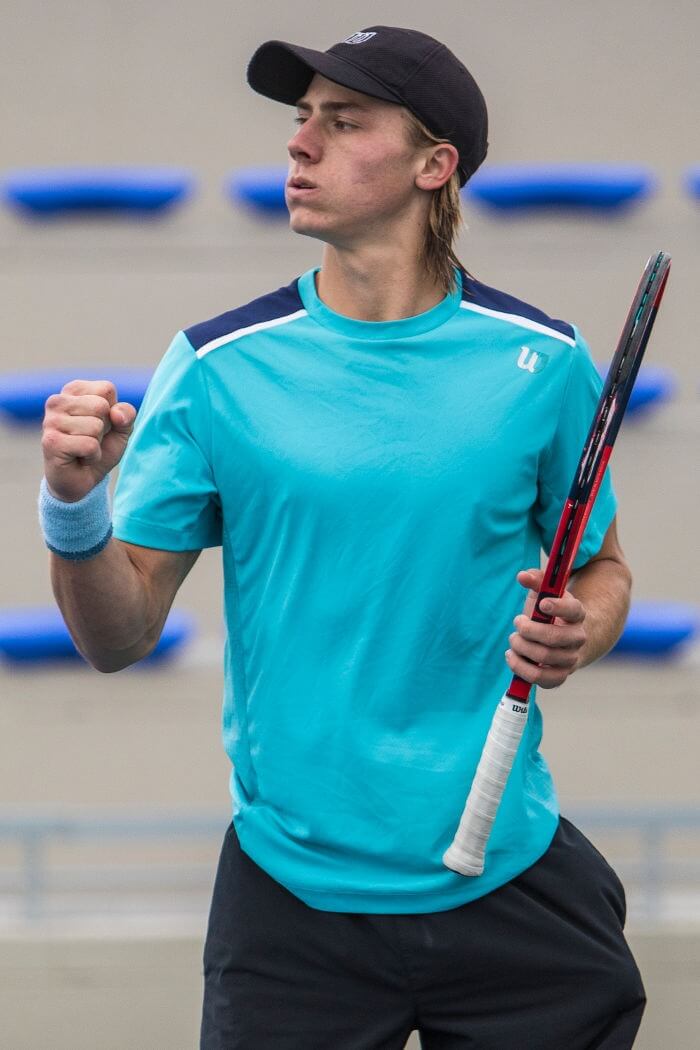 In a bizarre day that began with the 16th-seeded Alshon having to warm up with his mother, Nina, a country club hacker, and ended with the lanky, long-haired, 17-year-old blonde attempting to change his first flat tire during what should've been a 3½-hour ride home to Boca Raton. It turned out to be a delayed, yet very Happy New Year.
"I couldn't find anyone to warm up with, so mom and I hit for 15 minutes,'' chuckled Alshon, a blue chip junior from Boca Raton who trains at Magallan Tennis Academy at Boca Pointe with Eleazar Magallan and Evan Specht.
"On the way home we noticed the pressure on the tire was dropping. … I didn't have the right [lug wrench] so we called a [towing service]. I'm tired and it was frustrating. Now we're missing my family at my house [to celebrate], but they'll wait.''