Recruiting Feature
Top Women's Classes - 2018 Winter Rankings
by TennisRecruiting.net, 5 February 2018
With the Spring Signing Period just a little more than two months away, many senior girls have already made their college decisions. Nearly five hundred young women in the Class of 2018 - including 83 of the Top 100 - have already signed or verbally committed to college programs.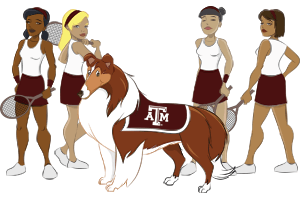 With all those commitments in place, there is no time like the present to put out an initial set of recruiting class rankings. Last week we took a look at the men. Today TRN and YTEX Strings turn our attention to the women … with our Winter Rankings of the Top 25 Women's Recruiting Classes for the Class of 2018.
Media Poll
TRN and YTEX Strings have enlisted the aid of junior tennis experts from around the country to vote for their top classes. We list the panelists for this voting period below.
Each of our panelists submitted his/her take on the Top 25 recruiting classes. Schools received 25 points for each first-place vote, 24 points for each second-place vote, on down to 1 point for each 25th-place vote. The panelists did not consider incoming transfer students in their voting - and also did not consider players that started college in January.
Top 25 Women's Recruiting Classes (through January 3)
Here are the Winter Rankings of the top women's college recruiting classes. Point totals are shown in the right-most column - with the number of first-place votes in parentheses. All commitments reported through January 3, 2018 are included.
Also Receiving Votes
Other women's programs receiving votes in our rankings are: Virginia (34 points), Vanderbilt (28), Washington (21), Cornell (19), Utah (19), Auburn (17), Central Florida (8), Brown (4), James Madison (4), Notre Dame (4), Ole Miss (4), Xavier (3), Elon (2), Furman (1).
Gig 'Em
Texas A&M has long been a stalwart in college women's tennis. The Aggies have participated in the NCAA Championships every year this century and reached the championship match in 2013.
Head Coach Mark Weaver is now in his third year at the helm of the program, and he is methodically building up the program in College Station. 2017 saw the unseeded Aggies upset No. 16 Baylor in the NCAA Tournament and advance to the Round of 16 in Athens before falling to No. 1 seed and eventual national champion Florida. Recruiting was at an all-time high as well, as Weaver reeled in the school's first-ever Top 10 recruiting class.
Weaver can look forward to even more in 2018-19, as our panel voted Texas A&M No. 1 in our Winter Recruiting Class Rankings. The Aggies earned 8 of 19 first-place votes and 450 out of a possible 475 points to outdistance the competition.
The Aggie class features a pair of Blue Chip seniors and a top Canadian player. Jayci Goldsmith of Dripping Springs, Texas, who ranks in the Top 10 nationally, has a wealth of experience in big-time matches. Goldsmith won the Texas 5A High School State Singles Title this past May, and she also posted eight big wins in San Diego last August to reach the consolation quarterfinals at the USTA National Championships.
Fellow Blue Chip senior Katya Townsend of Coconut Creek, Fla., has been playing on the ITF international circuit. In December, Townsend, who trains at the IMG Academy in Bradenton, reached the round of 16 at the prestigious Eddie Herr International on her academy's home courts.
Canadian Brindtha Ramasamy of Toronto, who won the singles title at the 2017 All-Canadian Junior Championships, rounds out the Aggie class.
"This is a very strong class that we are signing," said Weaver in a school release. "We are counting down the days until these three young ladies arrive on our campus and represent us by wearing the maroon and white."
Tough Calls
There are quite a few strong recruiting classes so far this year - so many that our experts could not agree on an ordering of the top schools. Six different programs collected at least one first-place vote from our recruiting class panel.
But in the end, it was good to be another program from the Lone Star state. Texas Tech Coach Todd Petty's recruiting class - which has an international flare - earned five first-place votes from our panel and 438 points overall to take the No. 2 spot in our rankings. In-state product Sydney Jones has succeeded at the highest levels of American tennis - posting a perfect 3-0 record at the USTA National Team Championships and earning wins at the USTA Nationals. British players Nell Miller and Olivia Peet are both ranked in the Top 15 in England, while Miller and Denise-Antonella Stoica have both achieved ITF rankings in the Top 300.
The Columbia Lions are the No. 3 class in our rankings. Columbia garnered 417 points - including one first-place vote. Head Coach Ilene Weintraub has attracted a diverse quartet of recruits headlined by Blue Chip senior Melissa Sakar, the top-ranked senior in the state of Florida, who reached the Round of 16 at the USTA Winter Nationals last month. India's Akanksha Bhan is ranked No. 122 by the ITA, while 5-Star senior Yekaterina Alferova (Marietta, Ga.) posted wins on the ITF circuit and 4-Star athlete Caitie Sullivan (Norfolk, Va.) went deep - or won titles - in many Mid-Atlantic Sectional Championships.
The Harvard Crimson and Stanford Cardinal also earned first-place votes on their way to the No. 4 and 5 spots in our rankings, respectively - rounding out our Top 5.
Conference Call
The teams in this voting period's rankings come from a good mix of conferences. The Top 10 programs are spread evenly across five conferences: the Big 12, Big Ten, Ivy League, PAC-12, and SEC all have two recruiting classes apiece among our Top 10. Across the broader Top 25, the conference leaders are the PAC-12 and SEC with five ranked classes each.
All in all, the six power conferences have 22 of the Top 25 programs. Three other programs - the UConn Huskies (No. 18), Florida International Panthers (21) and Navy Midshipmen (24) all take their places in these rankings.
Drop Shots
Scattershooting through the rankings …
Welcome Aboard: Two programs are making their first-ever appearances in our rankings. The Michigan State Spartans (No. 12) and Navy Midshipmen (24) are both ranked for the first time in their programs' histories.
Welcome Back: Three programs have returned to our recruiting class rankings after a hiatus of three or more years. The Arizona State Sun Devils (20) are back in the rankings for the first time since 2012, while Oklahoma (6) and Northwestern (9) were last seen in our rankings in 2014.
Streaking Along: The UCLA Bruins (16) lead all programs - men or women - with 13 consecutive ranked recruiting classes. Coach Stella Sampras-Webster, who is in her 22nd year as head coach of the Bruins, has had ranked classes heading to Los Angeles every year since we started doing these rankings in 2006.
Hot on their Heels: Three other programs have notable streaks of consecutive years in the recruiting class rankings. North Carolina (14) has appeared on our list for 12 straight years, while this is 10 in a row for both Harvard (4) and Duke (15).
Setting Standards: Seven programs have the highest-rated recruiting class rankings in school history. In addition to Michigan State and Navy who are appearing for the first time, programs posting their highest rankings are Texas A&M (1), Texas Tech (2), Columbia (3), Oklahoma (6), and UConn (18).
Carolina On My Mind: Only three ACC programs show up in our rankings, and they are all from the state of North Carolina. UNC (14), Duke (15), and Wake Forest (17) are all clustered close together in our rankings.
Don't Mess with Texas: Texas schools hold down the Top 2 spots in our rankings, with Texas A&M (1) and Texas Tech (2) recruiting fantastic classes. The only other time one school had both of the top spots? You have to go all the way back to our first year conducting these polls in 2006 - when Virginia and William & Mary held down the two top spots.
Change In May: These rankings are preliminary. We plan on updating them in the spring to account for new commitments. There have actually been some big commitments earlier this month that were not in time to make these rankings. TRN and YTEX Strings will conduct another poll in the late spring.
Panelists for January 2018
The 19 panelists for this voting period are shown below alphabetically. Please join us in thanking them for donating their time and talents to this effort.
Brian Cory - Director of Tennis at Carmel Valley Athletic Club (CVAC), USPTA
Casey Chapin - National Tournament Director, Director, Hudlow Tennis Center
Sonny Dearth - Daily Press newspaper and dailypress.com Web site in Newport News, Va.
Joey Dillon - TRN contributor, freelance writer
Tim Donovan - Donovan Tennis Strategies, DTS College Prospects Showcases
Sally Grabham - National Tournament Director, USTA National Sportsmanship Committee, Southwest Junior Competition Committee, Southwest Section Executive Committee
Larry Haugness - USTA/Missouri Valley Executive Committee, Former ITF and USTA National Tournament Director, PTR National Tester, USPTA, Junior Davis Cup Coach
Marty Hennessey - Director of Tennis at The Stirling Club, USPTA professional, National Tournament Director
Granger Huntress - Texas College Tennis blog
Pua Johnson - USTA National and ITA Collegiate Referee
Patty Lambropoulos - Junior Tennis Coordinator, College Park Athletic Club, National Tournament Director, Chicago District Board of Director and Endorser, Midwest Junior Competion Committee
Colette Lewis - ZooTennis.com
Rick Limpert - TRN contributor, freelance writer
Tony Minnis - Former head coach, LSU women's tennis, host of College Sports Weekly on Fox College Sports
Parsa Nemati - Junior and college tennis expert
Phil Parrish - Tennis Director, The Longfellow Club, National Tournament Director, Former College Coach
Robert Sasseville - National Tournament Director, USTA Junior Competition Committee Member, USTA National Referee
Lisa Stone - ParentingAces.com
Julie Wrege - TRN principal, TennisInformation.com principal, former National Tournament Director, former USTA junior ranking chair and USTA Tennis Rules Committee member
About YTEX Strings
YTEX Strings is proud to sponsor Recruiting Class Rankings at TennisRecruiting.net.
Are you Interested in becoming a YTEX Sponsored Player/Ambassador?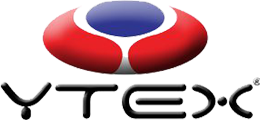 Check out our sponsorship page and apply to see if you're eligible to any of the positions at the YTEX Strings Team sharing some information with us about yourself. Once submitted, our YTEX Strings team staff will review your application and respond within 24-72 hours to the email provided in the form. We appreciate your interest on being a YTEX Strings partner
YTEX Sponsored Player
Ranked Tennis players willing to show their best on the courts having YTEX Strings as their primary weapon can apply to be rewarded with an awesome wholesale prices account so you can get as many strings as you like at an unique price along with additional apparel benefits depending on ranking.
Connect with YTEX on Facebook, Twitter, and Instagram - or on their website.
Leave a Comment
More Recruiting Class Rankings
29-Jan-2018
Top Men's Classes - 2018 Winter Rankings
As we move toward the end of January, the senior class of the Class of 2018 has been moving forward. As of today, over 900 seniors have reported commitments to college tennis programs, and more are making verbal commitments each and every week. The decision-making will continue, but the end of January is a good time to check in on where where things stand. Today, TRN and YTEX Strings are excited to bring you their poll of the Top 25 Men's College Tennis Recruiting Classes.
16-Jun-2017
2017 Top NCAA Division III Women's Classes
The Tennis Recruiting Network wraps up its spring recruiting class rankings with a look at the NCAA Division III women. Today we present our list of the Top 25 NCAA D-III women's recruiting classes for 2017. Flying high at the top of the list? The Emory Eagles.
12-Jun-2017
2017 Top NCAA Division III Men's Classes
The Tennis Recruiting Network presents its recruiting class rankings for NCAA Division III conferences. Today we present our Top 25 D-III men's recruiting classes for 2017. Holding down the No. 1 spot is the Chicago Maroons.