Recruiting Feature
Top Men's Classes - 2018 Winter Rankings
by TennisRecruiting.net, 29 January 2018
As we move toward the end of January, the senior class has been fully engaged. As of today, more than 900 seniors in the Class of 2018 have reported commitments to college tennis programs. Many of them signed NLIs back in November, and many more are making verbal commitments every week.
Commitments will continue to come in, but the end of January is a great time to step back and check out where things stand. We invited our panel of voters - national tournament directors, members of the media, and other experts - to give us their takes on the top recruiting classes in college tennis.
Today, January 21, 2018, we take a look at the top men's classes. TRN and YTEX Strings are excited to present the Winter Recruiting Class Rankings for the Class of 2018.
Media Poll
As we done have for the past twelve years, Tennis Recruiting and YTEX Strings have enlisted the aid of junior tennis experts from around the country to vote for the top classes. We list the panelists for this voting period below.
Each of our panelists submitted his/her take on the Top 25 recruiting classes. Schools received 25 points for each first-place vote, 24 points for each second-place vote, on down to 1 point for each 25th-place vote. The panelists did not consider incoming transfer students in their voting - and they also did not consider players we knew were starting college earlier this month.
Top 25 Men's Recruiting Classes (through January 3)
Here are the Winter Rankings of the top men's college recruiting classes for 2018. Point totals are shown in the right-most column - with the number of first-place votes in parentheses. All commitments reported through January 3, 2018 are included.
Also Receiving Votes
Other men's programs receiving votes in our rankings are: Yale (32 points), Navy (28), Florida Atlantic (16), Penn (13), Auburn (12), William & Mary (12), Brown (8), Cal Poly (6), Duke (6), Kennesaw State (4), Amherst (2), Davidson (2), Old Dominion (2).
Gators Back On Top
Welcome back, Florida. The Gators have had Top 10 recruiting classes in two of the past three years, but 2018 marks its first No. 1 rated recruiting class since 2007. Head Coach Bryan Shelton and his staff have put together a four-man class consisting of two Blue Chip seniors - both of whom have spent time at No. 1 nationally in the Senior Class Rankings - as well as a pair of Five-Star twin brothers who attend high school just ten minutes away from the UF Tennis Complex. 13 of the 20 voters on our panel had Florida at the top of their lists - as the Gators earned 487 of a possible 500 points.
Blue Chip senior Sam Riffice - the top- ranked recruit in tennis-rich California - currently sits at No. 2 nationally. This article marks the 29th feature story at TRN to feature Riffice. The Gators have to be excited to get a player with his wealth of experience. In 2017 alone, Riffice posted wins at the French Open, Wimbledon, and US Open, reached the finals at the ITF Grade 1 in Roehampton, and won the consolation draw in Kalamazoo.The 6'2" right-hander also has Orange Bowl and Clay Court Nationals championships under his belt, and he even has points on the ATP circuit.
Indiana native Lukas Greif is impressive in his own right - winning gold balls at both the Clay Court and Hard Court Nationals in the 16s division in 2016. Greif, who just celebrated his 18th birthday in December, reached the quarterfinals at Wimbledon in 2017. Since the US Open Juniors, Greif has been competing exclusively on the Futures circuit.
Harry and Grey Cacciatore are twins from Gainesville who complete the four-man class. The Cacciatore brothers combined to post 16 victories in the most recent four USTA National Championships - including eight wins at the USTA Clay Court Nationals in Delray Beach, Fla. We featured the brothers - along with South Carolina commit Patrick Cacciatore (no relation) in this article.
Shelton's Gator squad - ranked No. 9 in the preseason in the Oracle/ITA Men's Rankings - should be able to reload next season with the help of this deep and talented class.
Power at the Top
Several other teams impressed our panel, as the Texas A&M Aggies and Michigan Wolverines earned 457 and 454 points, respectively, to claim the No. 2 and 3 spots in our rankings.
Texas A&M's class has a nice mix of Eurpoean and American players, with Guido Marson and Alejandro Aseni coming to College Station from Italy and Spain, respectively. Head Coach Steve Denton also attracted Americans from the three most prosperous tennis states: 5-Star seniors Austin Abbrat (Texas) and Noah Schachter (Fla.) have committed to the Aggies along with 4-Star prospect Jack Pulliam (Calif.). Texas A&M garnered five first-place votes from our panel.
Michigan Head Coach Adam Steinberg has a four-man class that comes from three US states and the District of Columbia. Blue Chip senior Andrew Fenty of Washington, D.C. - whose commitment we covered back in October - leads the way for the Wolverines, and he is joined by fellow Blue Chip athlete Patrick Maloney (NY). Top-50 recruits Steven Forman (Mich.) and Ryan Fu (Mass.) also join the class which earned a first-place vote.
Rounding out our Top 5 are the Princeton Tigers (No. 4) and Miami Hurricanes (5).
Kings in the Southeast
This year, the Southeastern Conference leads the way in terms of both power and depth. The SEC is one of two conferences to put six teams in our rankings - led by No. 1 Florida and No. 2 Texas A&M. The Gators and Aggies are joined in the rankings by SEC brethren South Carolina (No. 12), Tennessee (17), LSU (20), and Georgia (22).
Not to be outdone, the Big Ten Conference also has six representatives led by No. 3 Michigan. Joining the Wolverines in our rankings are Wisconsin (9), Ohio State (13), Illinois (15), Indiana (16), and Nebraska (24).
No other conference has more than three ranked recruiting classes.
Conference Call
While the SEC and Big Ten had the best showings in our recruiting class rankings, all six power conferences were well-represented. In fact, the Top 12 programs consisted of two programs each from the ACC, Big Ten, Big 12, Ivy League, PAC-12, and SEC. In all, 22 of the 25 programs in our rankings hail from power conferences.
That leaves three spots for other programs from other conferences. Those are the Air Force Falcons (No. 19), Portland Pilots (21), and the Central Florida Knights (23) - who won a share of the NCAA Football Championship.
Service Winners
Scattershooting through the rankings …
Red Carpet Welcome: Three programs are making their first-ever appearances in our rankings. The Air Force Academy (No. 19), Louisiana State (20), and Nebraska (24) are all ranked for the first time in their programs' histories.
Happy Returns: Three programs are returning to our recruiting class rankings after an absence of three or more years. South Carolina (14), Oklahoma (12) and Central Florida (23) are back for the first time since 2014, 2013, and 2012, respectively.
Keeping it Alive: The Stanford Cardinal have now had 12 straight ranked recruiting classes. They have appeared in our rankings every year since 2007 - including three classes that were ranked No. 1. The second-longest streak belongs to the University of Illinois with five straight ranked classes.
Banner Year: Ten programs have the highest-ever ranking in program history. In addition to the three first-year programs listed above, programs posting their highest rankings are Texas A&M (2), Princeton (4), Miami (5), Harvard (6), Oklahoma State (7), Wisconsin (9), and Oklahoma (12).
New Surroundings: Only two programs have recruiting classes consisting entirely of in-state students. UCLA (11) and the University of Georgia (22) have classes comprised solely of recruits from California and Georgia.
Change In May: These rankings are very preliminary. Indeed, there have been several big commitments since we locked the recruiting classes and started the voting in early January - and we expect more commitments over the coming weeks and months. TRN and YTEX Strings will conduct another poll in the late spring.
Panelists for January 2018
The 20 panelists for this voting period are shown below alphabetically. Please join us in thanking them for donating their time and talents to this effort.
Brian Cory - Director of Tennis at Carmel Valley Athletic Club (CVAC), USPTA
Sonny Dearth - Daily Press newspaper and dailypress.com Web site in Newport News, Va.
Joey Dillon - TRN contributor, freelance writer
Tim Donovan - Donovan Tennis Strategies, DTS College Prospects Showcases
Sally Grabham - National Tournament Director, USTA National Sportsmanship Committee, Southwest Junior Competition Committee, Southwest Section Executive Committee
Larry Haugness - USTA/Missouri Valley Executive Committee, Former ITF and USTA National Tournament Director, PTR National Tester, USPTA, Junior Davis Cup Coach
Marty Hennessey - Director of Tennis at The Stirling Club, USPTA professional, National Tournament Director
Granger Huntress - Texas College Tennis blog
Ernie Katko - Junior Development Coach in Chicago, USTA High Performance Coach
Patty Lambropoulos - Junior Tennis Coordinator, College Park Athletic Club, National Tournament Director, Chicago District Board of Director and Endorser, Midwest Junior Competion Committee
Colette Lewis - ZooTennis.com
Rick Limpert - TRN contributor, freelance writer
Tony Minnis - Former head coach, LSU women's tennis, host of College Sports Weekly on Fox College Sports
Parsa Nemati - Junior and college tennis expert
Phil Parrish - Tennis Director, The Longfellow Club, National Tournament Director, Former College Coach
Robert Sasseville - National Tournament Director, USTA Junior Competition Committee Member, USTA National Referee
Lisa Stone - ParentingAces.com
Jeff Szekely - Former National Tournament Director, USTA Clay Courts
Clayton Taylor - Former ATP and Collegiate Coach. Former Director of U.S. International Hard Courts and National Opens
Julie Wrege - TRN principal, TennisInformation.com principal, former National Tournament Director, former USTA junior ranking chair and USTA Tennis Rules Committee member
About YTEX Strings
YTEX Strings is proud to sponsor Recruiting Class Rankings at TennisRecruiting.net.
Are you Interested in becoming a YTEX Sponsored Player/Ambassador?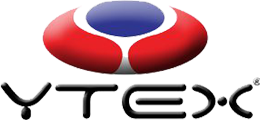 Check out our sponsorship page and apply to see if you're eligible to any of the positions at the YTEX Strings Team sharing some information with us about yourself. Once submitted, our YTEX Strings team staff will review your application and respond within 24-72 hours to the email provided in the form. We appreciate your interest on being a YTEX Strings partner
YTEX Sponsored Player
Ranked Tennis players willing to show their best on the courts having YTEX Strings as their primary weapon can apply to be rewarded with an awesome wholesale prices account so you can get as many strings as you like at an unique price along with additional apparel benefits depending on ranking.
Connect with YTEX on Facebook, Twitter, and Instagram - or on their website.
Leave a Comment
More Recruiting Class Rankings
5-Feb-2018
Top Women's Classes - 2018 Winter Rankings
Nearly five hundred senior girls - including 83 of the Top 100 - have already signed or verbally committed to college programs. With so many commitments, our Winter Recruiting Class rankings could not be more timely. TRN and YTEX are proud to present the Top 25 Women's College Tennis Recruiting Classes of 2018.
29-Jan-2018
Top Men's Classes - 2018 Winter Rankings
As we move toward the end of January, the senior class of the Class of 2018 has been moving forward. As of today, over 900 seniors have reported commitments to college tennis programs, and more are making verbal commitments each and every week. The decision-making will continue, but the end of January is a good time to check in on where where things stand. Today, TRN and YTEX Strings are excited to bring you their poll of the Top 25 Men's College Tennis Recruiting Classes.
16-Jun-2017
2017 Top NCAA Division III Women's Classes
The Tennis Recruiting Network wraps up its spring recruiting class rankings with a look at the NCAA Division III women. Today we present our list of the Top 25 NCAA D-III women's recruiting classes for 2017. Flying high at the top of the list? The Emory Eagles.