College Feature
UNC's Makenna Jones Bounces Back With Big Season
by Rhiannon Potkey, 16 May 2018
Makenna Jones was pressing. She wanted to win so badly for her team that it became self-defeating on the court.
Having tried everything to help the freshman regain her confidence, University of North Carolina head coach Brian Kalbas finally pulled Jones from the lineup last season.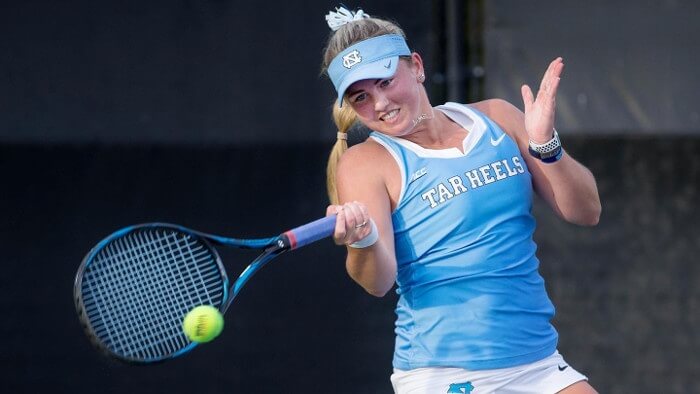 Sophomore Makenna Jones Is Ranked No. 2 In The Nation
©
UNC Athletics
He wanted to give her a break, hoping the time away from matches would help Jones reignite her passion and love for the game.
"Last year was really a roller coaster ride for Makenna," Kalbas said. "She cares so much and has such a huge heart that sometimes she tried too hard and couldn't find the balance for understanding how to compete right away and not get so down. She felt like she was letting people down."
Jones persevered through the struggles and has emerged as a stronger player. The transformation from her freshman year to her sophomore year has been striking and rewarding.
Jones has gone from out of the lineup for parts of last season to UNC's No. 1 player and ranked No. 2 in the nation this season.
The former blue chip recruit posted only the second 14-0 conference record in program history, and was named the MVP of the ACC tournament.
Riding a 17-match win streak and 12-0 at No. 1 singles, Jones is trying to help the Tar Heels capture the program's elusive first NCAA title.
No. 2-seeded UNC (28-3) plays No. 15 Stanford (20-3) in a blockbuster Round of 16 match on Thursday at the NCAA Championships at the Wake Forest Tennis Complex that could easily pass for a Final Four showdown.
It's a rematch of last year's quarterfinal that saw Stanford outlast UNC 4-2 in a four-hour marathon that was moved indoors because of rain.
"Obviously Stanford is one of the best teams in the country and underseeded. We are really excited to play them and have a lot of respect for them and what they have done," Kalbas said. "We are trying to earn respect for our program in the NCAA tournament. We've done really good in the regular season, but it's a whole new season now."
Having Jones in top form will help. The sophomore from Greenville, South Carolina, lost the clinching match against Stanford last year, falling to Emily Arbuthnott 4-6, 6-4, 6-2 at the No. 5 spot.
"After she got off the court, she said to me and her parents, 'I never want to feel that way again,'" Kalbas said. "She competed great. She lost in three sets to a great player, but when it came down to it, she self-destructed when it mattered most. She tried a drop shot on match point, almost like a check-out shot."
Although Jones comes from a successful tennis family, she never felt forced to play the sport.
Her father, Kelly, is the head coach at Furman University. A four-time All-American at Pepperdine and former Olympian, he reached No. 1 on the ATP Tour in doubles in 1992.
Her mother, Tami Whitlinger-Jones, was a two-time All-American at Stanford and a Top 50 singles player on the WTA Tour.
Jones played several sports growing up and even walked away from tennis for a short time, only to return after discovering how much she enjoyed it.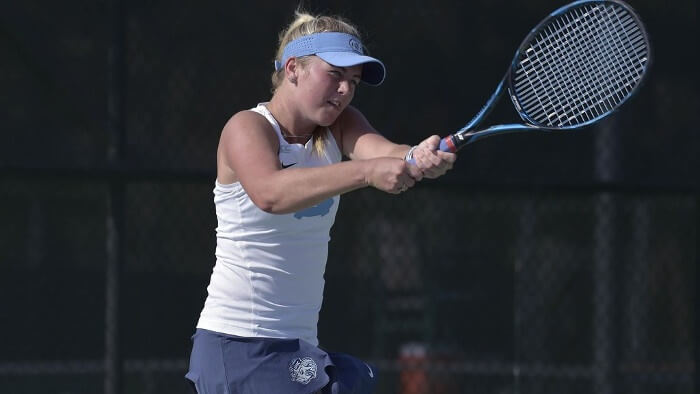 As Jones endured the emotional swings of her freshman season, Kalbas took heart in knowing she had stared down earlier periods of self doubt.
"That story of her quitting tennis kind of made me realize that she comes from a very good place with her family, and I knew she had to re-establish that love for it and understand how to play and compete in the right way," Kalbas said. "I never really had a fear she wouldn't recover last year because she had recovered before."
Jones took some time over the summer to reflect on her tennis and what she wanted out of life. She spent five weeks in Germany with her father playing tournaments, and returned to UNC in the fall with a different attitude.
Kalbas could see Jones was primed for a big season. She was playing more freely and with a confidence that was lacking at times only a few months prior.
"Having a strong support system makes a huge difference," Kalbas said. "Her parents are so supportive of me and the program and her. Having parents with those pedigrees could put a lot of pressure on Makenna. But it never got to that point. They are the best individuals when it comes to supporting her."
The grit and resilience Jones has displayed will fuel the Tar Heels as they chase a historical NCAA title in their home state.
UNC could have lamented its luck in the draw with Stanford - the winningest program in collegiate history (18 NCAA championships, 1 AIAW championship) - not the average No. 15 seed and boasting a history of success as a lower seed.
But the Tar Heels are embracing the challenge, however early it may come.
"At this point in time, we are going to have to beat the best to accomplish that feat," Kalbas said. "It's not a goal of ours to get to the quarterfinals or get to the Final Four. Our goal is to win the whole thing, and you have to play the best to move on and advance."
About K-Swiss
College Content at TennisRecruiting.net is sponsored by K-Swiss.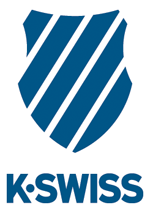 At K-Swiss we are 100% invested in the sport of Tennis and committed to helping players play their very best and win at every level. From a competitive junior or adult player to the greatest doubles team of all-time, Mike and Bob Bryan. For over 50 years we have been making some of the most innovative, high quality tennis footwear in the game featuring the very best in comfort with a consistent fit.
We encourage you to try the K-Swiss shoe that is best for your game.
Connect with K-Swiss on Facebook, Twitter, and YouTube - or on their website.
Leave a Comment
More College Coverage
22-May-2018
Stanford Women, Wake Forest Men Capture NCAA Titles
The Stanford women and Wake Forest men captured the NCAA Division I team titles on Tuesday at the Wake Forest Tennis Complex. No. 15-seeded Stanford defeated No. 1 Vanderbilt 4-3 for the program's 19th NCAA title while No. 1 Wake Forest captured its first NCAA title with a 4-2 win over No. 3 Ohio State.
21-May-2018
Vanderbilt and Stanford Meet For NCAA Women's Title
Top-seeded Vanderbilt and No. 15 Stanford will play for the NCAA Division I women's title on Tuesday afternoon while top-seeded Wake Forest and No. 3 Ohio State will play at night in a meeting of programs both searching for their first NCAA men's title.
17-May-2018
After Army Stint, Botzer Grateful for Opportunity at Wake Forest
Bar Botzer spent three years serving in the Israeli Army before arriving at Wake Forest this season. The 24-year-old freshman is hoping to help the host and top-seeded Demon Deacons capture the first NCAA Division I Championship in program history.
About Rhiannon Potkey
Rhiannon Potkey is a veteran sportswriter with more than two decades of experience in journalism. Potkey has covered many sports at many levels and has a passion for finding great stories. Potkey has covered the U.S. Open, junior sectional and national events, college conference championships and Davis Cup matches. Potkey is currently Content Strategist for Tennis Recruiting.