Claycourt Championship Week
From Frazzled to Champion, Zamarripa Captures Girls 16s Title
by Rhiannon Potkey, 26 July 2018
Allura Zamarripa thought she had plenty of time to prepare for her second-round match at the USTA Girls 16 Clay Court National Championships.
Zamarripa, a Saint Helena, California native, was listed to play on the main court at the Racquet Club of Memphis. When she read her draw the day before, she saw a 2 and assumed it meant 2 p.m.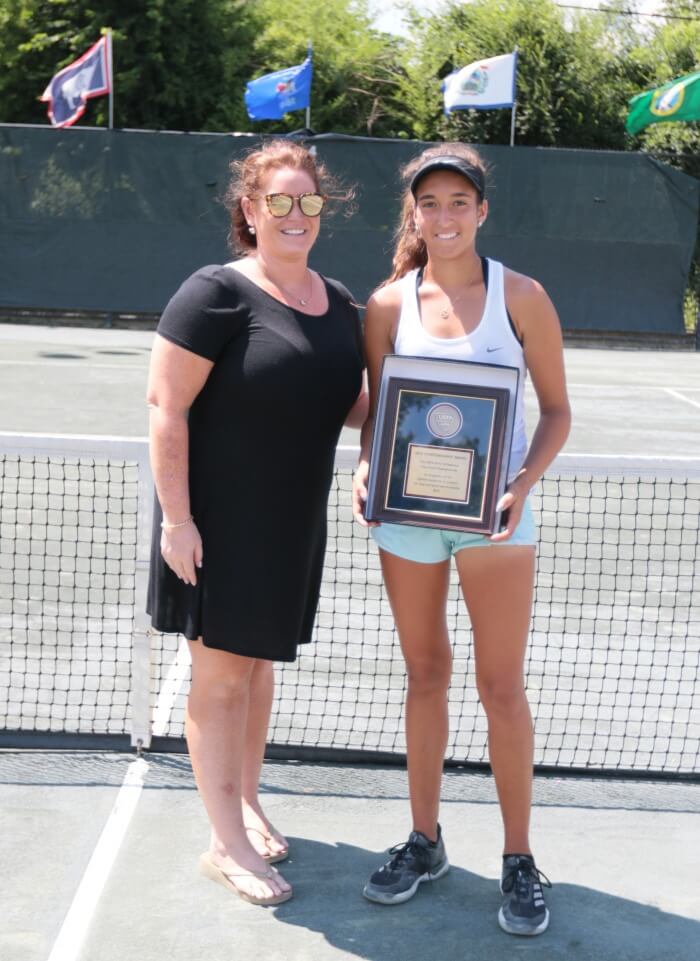 Girls 16s Singles Champion Allura Zamarripa
But the draw actually said 2 a.m., which signified the second match on the court after the 8 a.m. match. Luckily, Zamarripa arrived at the club at 10 a.m. for a short warm-up.
"They called me at 10 sharp and said, 'Are you at the club? You are playing right now.' I was in flip flops and a practice T-shirt and my hair was down," Zamarippa said. "So I tied up my hair, put my shoes on and got out there and started hitting. My mom wasn't there and she was freaking out because I had no water or anything. I was freaking out, but I just told myself to calm down and hopefully you play well and get the ball in the court the first couple of games. It was crazy."
From the frazzled early beginning, Zamarippa managed to put everything together in the end.
The eighth-seeded rising sophomore blue chip defeated No. 1 Valencia Xu of Livingston, New Jersey 6-4, 6-3 in the final to capture her first gold ball in singles..
"It was huge to win the tournament. Clay is definitely my favorite surface," Zamarippa said. "It's fun to slide and fun to do more things than on hardcourts. I really like the air from the clay. You feel like you're feet are just gliding through."