Special from
Zoo Tennis
LONDON - Mackenzie McDonald's first appearance in Wimbledon's main draw resulted in a breakthrough, with the 23-year-old from Northern California winning three matches to reach the second week before falling to No. 13 seed Milos Raonic of Canada in the fourth round.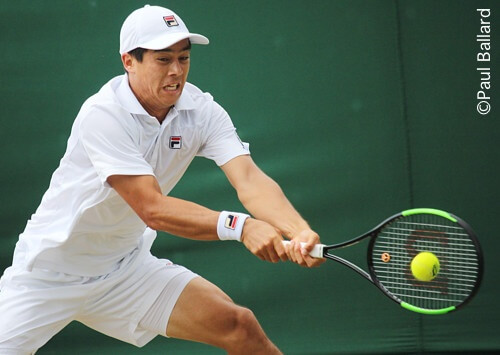 Mackenzie McDonald Reached the 4th Round at Wimbledon
© Paul Ballard
That run moved McDonald into the ATP Top 100 for the first time and he is now ranked 77, a career-high.
After winning the 2016 NCAA singles and doubles titles as a junior at UCLA, McDonald—Mackie to his family and friends—left school to pursue a professional career. The recipient of the first Oracle U.S. Tennis award in 2016, a $100,000 grant to help in the transition to pro tennis, McDonald won his first ATP Challenger title in 2017 and saw his ranking rise from 323 to 176.
McDonald began 2018 qualifying for the Australian Open and taking No. 3 seed Grigor Dimitrov of Bulgaria to 8-6 in the fifth set in a second-round loss. The 5-foot-10-inch right-hander won another Challenger title in May, and reached his first ATP quarterfinal in June before receiving notice shortly before qualifying began that he had moved into the main draw at Wimbledon.
Now training at the USTA National Campus in Lake Nona Florida, McDonald has been coached by Mat Cloer, a former collegiate player and coach, for the past year. McDonald's junior development coach in the Bay Area was Rosie Bareis, with former ATP Top 10 pro Wayne Ferreira also a longtime mentor.
After his loss to Raonic at Wimbledon, I sat down with McDonald to talk about his whirlwind 10 days at the All England Lawn Tennis Club, the importance of his NCAA titles, the former collegiate player he looks up to and his new goals, among other topics.