College Feature
Gratitude Helps Pollock Rise to New Butler Men's Coach
by Rhiannon Potkey, 31 August 2018
Daniel Pollock's mother dropped him off at the train station with his rackets in his hand and a backpack filled with cans of food.
Raised in a working-class family in Manchester, United Kingdom, Pollock couldn't afford to travel in luxury to junior tournaments.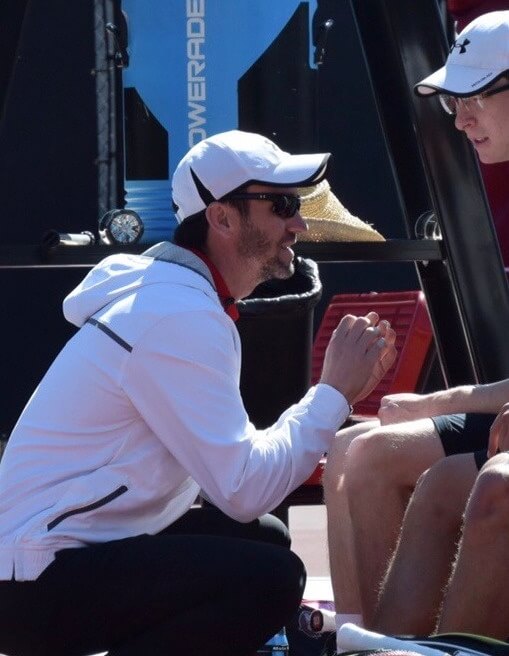 New Butler Men's Head Coach Daniel Pollock
He stayed at hostels or dormitories and either walked or took public transit to his matches every day.
The harder road gave Pollock a greater appreciation for his opportunities. Once he realized he could play college tennis in the United States, he jumped at the chance.
Pollock was the first member of his family to get a college education, and graduated from the University of Hawaii at Hilo with a 4.0 GPA.
Wanting to help others derive the same value from tennis, Pollock entered the coaching profession. Last month, he was named the new head men's coach at Butler.
"It was definitely a grind to get where I am today. I don't take any of this stuff for granted that we are giving to these guys," Pollock said. "I try to make the student-athletes understand they should enjoy the stuff they are getting and respect the fact they have this opportunity by giving everything they have. You don't want to wake up later in life and regret you didn't give it your all."
Pollock came to Butler after spending the last four seasons as the associate head coach at Utah.
"Butler is everything you would want in a school. It really hit on every possible checklist item I would ever have," Pollock said. "It has a great athletic tradition of success and it's an extremely prestigious academic institution. Both facets coming together make it an unbelievable student-athlete experience."